Infusion Center
Infusion therapy is vital to the treatment of a variety of diseases and conditions, such as cancer and blood disorders. Our infusion center is staffed by experienced, registered nurses specializing in intravenous treatment and care — including explaining any side effects you may experience and providing you with the knowledge you need to minimize your body's negative responses. We work with local and non-local referring physicians in the tri-state area to provide outpatient therapy to hundreds of patients every month. The services provided include:
assessment and care
treatment planning
patient and caregiver education
clinical monitoring
care of long-term central lines
intravenous medication infusions
The infusion room has an open, comfortable atmosphere with the option of privacy for every patient. Each patient has their own cable television and oversized reclining chairs to use during their visit.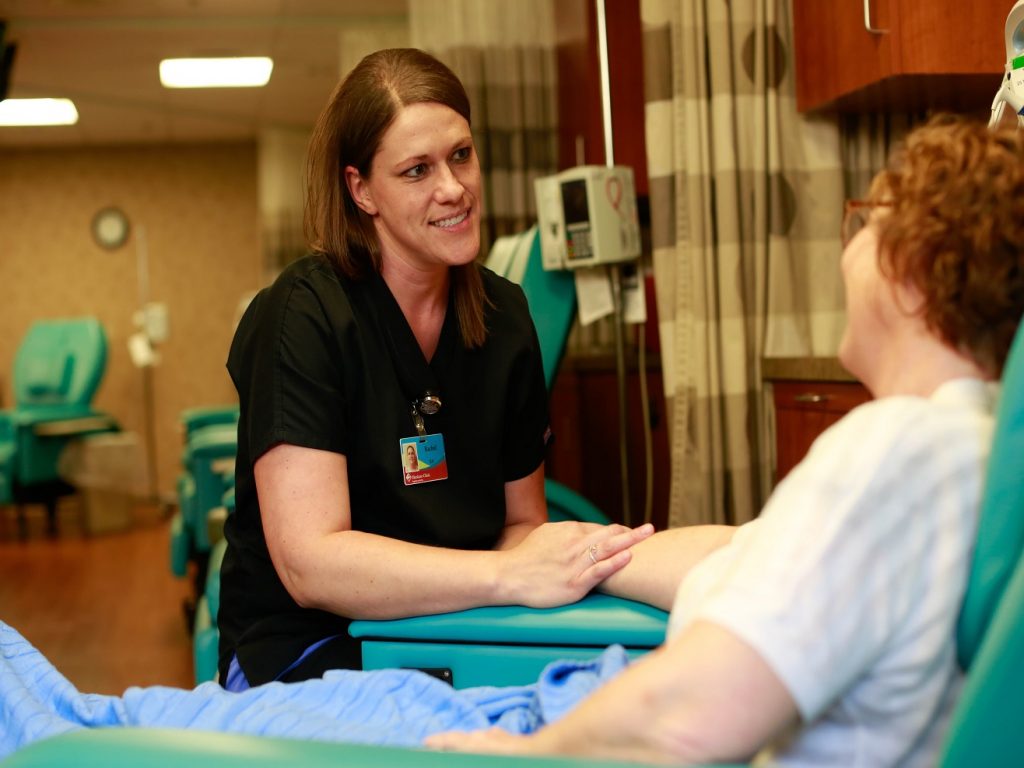 We are here to support you and make sure you are as comfortable as possible every step of the way.
Patient comments:
"The best part of the Mankato Clinic Infusion Center is the staff. The staff is incredible!"
"It's a cool environment. They're awesome. The genuine concern."
Outside Referrals for the Infusion Center
How to Make a Referral
Making a patient referral for infusion therapy is simple. To refer a patient, follow these three steps:
Step 1: Download the therapy-specific order form, from the list below.
Step 2: Complete the order form.
Step 3: Fax the completed order form to 507-389-8691. Please make sure you include the patient's details, including:
Full contact information.
Insurance information
Diagnosis with supporting documentation
After receiving the above information, we will contact the patient to schedule an appointment, once pre-determination has been completed.
Infusion Therapy Order Forms
Please find our therapy-specific forms below. To inquire about a specific therapy not listed below, please contact us at 507-389-8513. We can also email or fax forms directly to your office.
Infusion Center
Main Street Clinic
1230 E Main St., Mankato
507-389-8513 or request an appointment here