Your Safety is Our Top Priority
April 13, 2020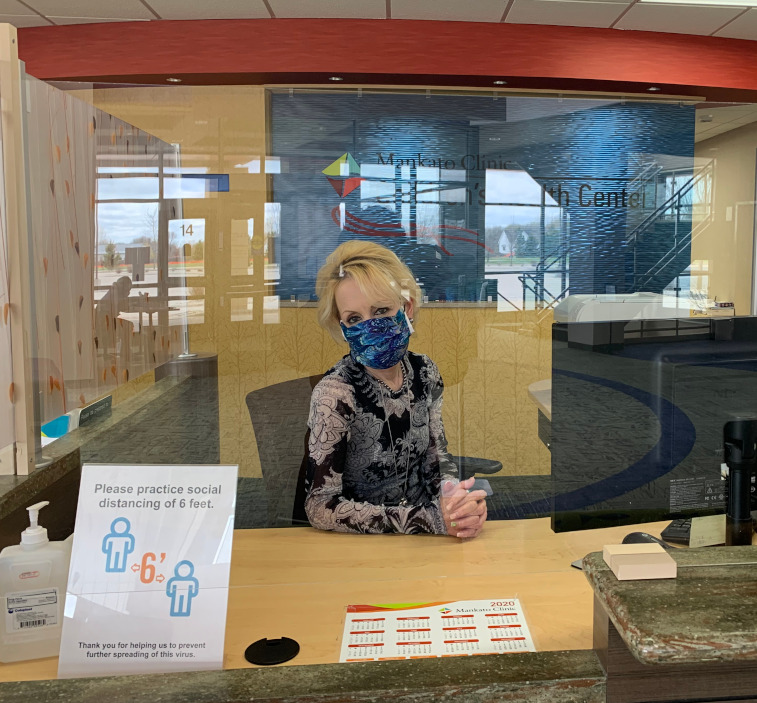 he Mankato Clinic is here to care for you and your loved ones. That's why we are taking every precaution to ensure the safety of our patients and staff at all Mankato Clinic locations.
Hotline & Respiratory Clinic: 
Separating patients who may have COVID-19 from our healthy patients who need other types of care is one of the most important precautions. We are answering a COVID-19 Hotline  to advise patients who are experiencing symptoms. When necessary, patients can schedule an appointment at the Respiratory Clinic at Main Street or Pediatric Respiratory Clinic at Children's Health Center. These Respiratory Clinics are in designated areas and patients separate entrances, exam rooms and hallways. This is an effective strategy to control the spread of the virus and to keep our patients safe. 
Telemedicine: 
If you need care for other health needs, telehealth visits are a great way to get the care you need without leaving the safety of your home.
We understand not all visits can be done via telemedicine. Here are our precautions to keep you safe when you come to our clinics.
Screening measures: 
We are pre-screening patients for illness prior to appointments. Our greeters meet everyone at the door to screen patients and accompanying caregivers for COVID-19-like symptoms. Our greeters, wearing masks, goggles and gloves, take temperatures of all people who come to the clinic. If patients have a fever or other symptoms, we ask them to call the hotline outside or from their car.
Masks: 
You may wear your own mask when you visit our clinic, otherwise you will given one. Our staff and providers will also be wearing masks and other personal protection equipment in our clinics. 
Limiting family members:
Only one family member or caregiver is allowed to accompany patients when one is needed. The accompanying caregiver must not be showing COVID-19 like symptoms. We are asking parents not to bring children to parental appointments or other siblings to their children's appointments.
Plexiglass shields have been installed in most departments and check-in desks where appropriate. These shields provide a barrier between patients and our clinic staff.
Online and phone payments:
Paying your bill in person or dropping off a payment is convenient, but at this time we are asking you to utilize our online bill payment. Staff will not be able to take payments at their desks as we are eliminating the passing of cards, cash and checks at all locations. We also can take payments by check or card over the phone. 
Social distancing: 
You will notice our lobbies look different. Furniture has been moved to promote social distancing in all of our lobbies.
Disinfecting: 
As a health care facility, Mankato Clinic follows stringent cleaning procedures. We have increased cleaning and disinfecting of high-touch surfaces in lobbies and public spaces.
Staff health: 
All staff members are taking their temperature when they report to work and signing a form to attest they do not have a fever over 100F and other COVID-19 symptoms. Staff are also self-monitoring and staying home if they have symptoms.
We are following guidelines from the Centers for Disease Control and Prevention and other public health organizations. Each and every precaution helps to limit exposure and slow the spread of the virus. We are here to care for you in the safest manner possible.