Mankato Clinic Foundation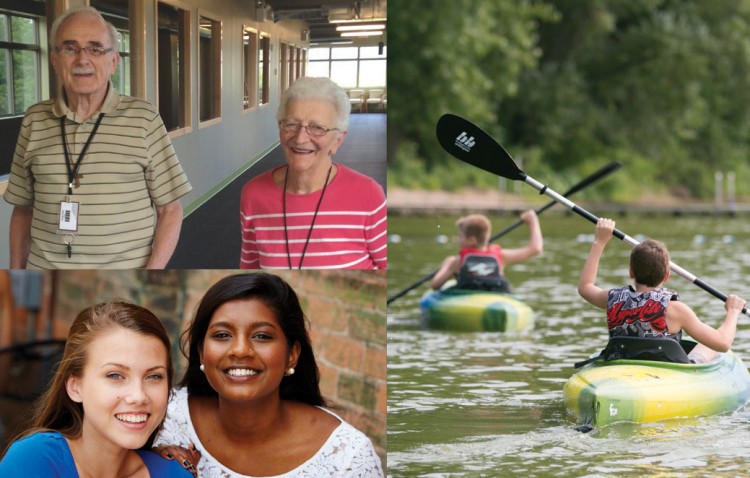 Our mission is to encourage and support the health and well-being of our community through health initiatives that promote and improve community wellness.
Giving back to the community is part of the fabric that makes Mankato Clinic what it is.
A small, dedicated group of physicians started the Mankato Clinic Foundation in 1965, making it one of the oldest foundations in Minnesota. Since that time, the Foundation has expanded its reach by supporting health-related initiatives and programs that address the social determinants of health.
The foundation receives the majority of its funding from Mankato Clinic physicians, along with giving by Mankato Clinic staff and the greater Mankato community.
Building a Thriving Community:
Community grant program—provides funds to local non-profit organizations with programs focused on health and wellness.
ImPACT®—a concussion management program provided to school and community athletic programs to safely determine when athletes can return to play.
First Steps—a community initiative that links new or expecting parents to free or low-cost services and resources. Click here for more information.
Children's Museum of Southern Minnesota—Mankato Clinic Tree of Forts Climber
Scholarships—offered to greater Mankato students entering health care programs.
First Steps Fund
To honor Dr. Mark Taylor, you may donate to the First Steps Fund. First Steps is a community collaboration that promotes healthy pregnancies and healthy babies. You may send a check to the Mankato Clinic Foundation, 1400 Madison Avenue, Suite 324B, Mankato, MN 56001. Write Dr. Taylor on the memo line. Or call the Foundation at 507-389-8716.
Community Grants
If you are an area non-profit organization in need of funding for a program or initiative that promotes health and wellness in our communities, please use the button above. We have partnered with the Mankato Area Foundation for grant applications. If you already have an account, you may log in. Others will need to create an account.
Questions: Contact Marie Wood at mariew@mankatoclinic.com or 507-389-8716.
| Due Date | Disbursement |
| --- | --- |
| March 1 | Mid-April |
| June 1 | Mid-July |
| September 1 | Mid-October |
| December 1 | Mid-January |
Ways to Give
If you would like to help build a healthier tomorrow for our greater Mankato communities, you can give to the Mankato Clinic Foundation in a variety of ways:
checks and memorials
property, securities, and other appreciated assets
bequests or testamentary trusts
charitable gift annuities with a return for the remainder of the donor's life
unitrusts, charitable remainder trusts
life insurance designations
Donations can be mailed to:
Mankato Clinic Foundation
ATTN: Marcia Bahr
1400 Madison Avenue, Suite 324B
Mankato, MN 56001
To learn more, call the Foundation office at 507-389-8770.
In the last 10 years, Mankato Clinic Foundation has awarded more than $1.8 million in grants.
Funding went to the following organizations in 2022:
Aging Services for Communities
Boy Scouts of America Twin Valley Council
Bridges Community School
Camp Sweet Life Adventures
City of Saint Peter
Educare Foundation
Feeding Our Communities Partner
Friends of Learning
Good Counsel Learning Center
Greater Mankato Area United Way
Helping Paws of Minnesota
House of Hope
Junior Achievement of Greater Mankato
Lake Crystal Wellcome Memorial Schools
Life-Work Planning Center
Lutheran Social Service of Minnesota
Mankato Area Foundation
Mankato Youth (MY) Place
MNSU Foundation
Miracle League of North Mankato
MN Brain Injury Force
MRCI Worksource
New Foundations St. Peter: Project Let's G.O.
St. Peter North Elementary
South Central Minnesota Food Recovery
VINE Faith in Action
WellShare International
YWCA Mankato
Mankato Clinic Foundation is Also A Long-Term Supporter of:
Greater Mankato Area United Way – First Steps program
Jonathan Zierdt Cancer Fund
ImPACT – Concussion management program
Mankato North Mankato Youth Football – Helmets
South Central College Foundation: Scholarships for students entering health care