Weight Loss Medications-Do Diet Drugs Really Work?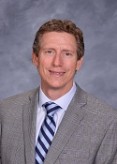 November 25, 2014
by Mankato Clinic
When is comes to weight loss, the promise of a quick fix or magic bullet is appealing to many. The hope that weight loss pills offer may be tempting but may not be the homerun dieters are looking for. Eating a healthy diet and exercising regularly is the best way to shed unwanted pounds. But, for individuals who struggle to lose weight or have weight-related medical problems, weight-loss drugs may help. Keep in mind weight loss pills do not replace healthy eating habits or exercise and may not be appropriate for everyone who is overweight.
Who is a candidate for weight loss drug therapy?
Weight loss medications are designed to help obese individuals as part of a weight loss reduction program and are generally intended for people who have not been successful in losing weight through diet and exercise or who have a medical condition due to obesity. They should not be used as a substitute for healthy eating and exercise and are only effective when used in combination with a healthy diet and exercise.
Before considering drug therapy, a patient must have a body mass index (bmi) of at least 30 and been unsuccessful with diet and exercise. Those with a bmi of 35 or more, with an underlying medical condition such as Type 2 diabetes or high cholesterol, or those with a bmi of 40 or more without medical risk factors, may be candidates for drug therapy and/or surgical intervention. Even if a patient meets the criteria and begins the drug therapy in addition to making lifestyle changes, there is no guarantee they will work. In the end, the foundation of every successful weight-loss program still remains a healthy, low-calorie diet combined with exercise. Permanent changes in lifestyle and overall health habits are the key to losing significant weight and keeping it off.
What Weight Loss Medications are available?
Xenical (prescription orlistat) is currently the only prescription weight loss medication available. Alli is the non-prescription version of orlistat and the only over-the-counter weight loss drug approved by the FDA. The Alli capsules are a lower strength, half the strength of Xenical.
How do they work?
Xenical and Alli prevent the absorption of nearly 25 percent of the fat consumed in a diet. Studies show that when used in conjunction with eating a healthy diet, users were able to lose 50 percent more weight than dieting alone. But, this is no magic bullet. Even Xenical studies showed after one year of use only a modest five percent weight loss. And, when diet and exercise were not included in the weight loss strategy and individuals relied on pills alone, there was almost no change in weight.
What are the risks of weight loss drugs?
In the last year, many well-known weight loss pills including Meridia were pulled from the market due to an increased risk of heart-related conditions including heart attack and stroke in its users. Meridia was causing more harm that good. Additional risks and side effects of weight loss drugs include diarrhea and loose stools, gas, bloating and vitamin deficiency. Overall, weight loss drugs do not teach individuals what they really need to know about living healthy.
What are the benefits of weight loss on overall health?
The benefit of weight loss is not so much about what is lost but what is gained. A healthy weight along with a suitable bmi is directly related to length and quality of life. Studies show that people with a higher bmi have a shorter life-expectancy and more health problems than someone with a lower bmi. Maintaining a healthy weight is extremely beneficial in general as being thinner is easier on the body overall.
Skinny by all means does not define healthy. Skinny is not the answer, being fit is. A person with a lower bmi who does not partake in a regular exercise routine may not be as healthy overall as a person with a higher bmi but who exercises regularly. There is no` substitute for working hard. Many problems are a direct result of being obese such as arthritis, high blood pressure, heart disease and diabetes. These conditions may be eliminated by simply eating right and staying active.
What is the best way to lose and maintain a healthy weight?
The healthiest way to lose weight is first, in a way that is not hard on the body and second, in a way that it can be maintained. One common mistake is to try and take too many pounds off at once. A healthy goal is one pound a week. Individuals who are most successful at weight loss do so in moderation. It is unreasonable to ask patients to never eat sweets just as long as they do not take in large amount of calories at once, at one time of day. It is important to keep the metabolism even, eating at least 3 or more small meals a day or spreading calorie intake out, even if that means spreading meals out to 5-6 times a day.
It is important to be honest about calorie intake. No one likes to think they eat too much. Weight gain is caused by either consuming too many calories or not burning enough. One of the easiest ways to cut back on calories is to limit beverages with high calorie content like regular pop and alcoholic drinks. Instill children at a young age to drink more water and milk, not juice and pop. There are weight loss programs out there that have good track records that may serve as a guideline including Weight Watchers, which teaches users to count calories as points. The long term benefit of this type of program has proven successful even 1-2 years later. To put it simply, the best way to lose and maintain weight is eating right and exercising.