Tuberculosis (TB) Facts
January 30, 2019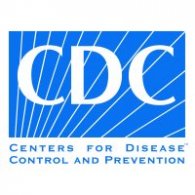 Tuberculosis (TB) is a serious disease caused by Mycobacterium tuberculosis. There are two phases: latent infection and active disease. Active TB disease most often affects the lungs, but can involve any part of the body.
According to the Minnesota Department of Health, TB is transmitted through the air; extended close contact with someone with infectious TB disease is typically required for TB to spread.
Here are the Basic TB Facts from the Centers for Disease Control and Prevention (CDC)
TB bacteria are spread through the air from one person to another. The TB bacteria are put into the air when a person with TB disease of the lungs or throat coughs, speaks, or sings. People nearby may breathe in these bacteria and become infected.
TB is NOT spread by
shaking someone's hand
sharing food or drink
touching bed linens or toilet seats
sharing toothbrushes
kissing
When a person breathes in TB bacteria, the bacteria can settle in the lungs and begin to grow. From there, they can move through the blood to other parts of the body, such as the kidney, spine, and brain.
TB disease in the lungs or throat can be infectious. This means that the bacteria can be spread to other people. TB in other parts of the body, such as the kidney or spine, is usually not infectious.
People with TB disease are most likely to spread it to people they spend time with every day. This includes family members, friends, and coworkers or schoolmates.
If you think you have been exposed to someone with TB disease, contact your health care provider.
Symptoms of TB disease depend on where in the body the TB bacteria are growing. TB bacteria usually grow in the lungs (pulmonary TB). TB disease in the lungs may cause symptoms such as
a bad cough that lasts 3 weeks or longer
pain in the chest
coughing up blood or sputum (phlegm from deep inside the lungs)
Other symptoms of TB disease are
weakness or fatigue
weight loss
no appetite
chills
fever
sweating at night
Symptoms of TB disease in other parts of the body depend on the area affected.
People who have latent TB infection do not feel sick, do not have any symptoms, and cannot spread TB to others.
TB Vaccine (BCG)
Bacille Calmette-Guérin (BCG) is a vaccine for tuberculosis (TB) disease. This vaccine is not widely used in the United States, but it is often given to infants and small children in other countries where TB is common. BCG does not always protect people from getting TB.
For more information about TB, visit CDC Basic TB Facts.