Take it from a COVID-19 Long Hauler: Get the Vaccine
May 14, 2021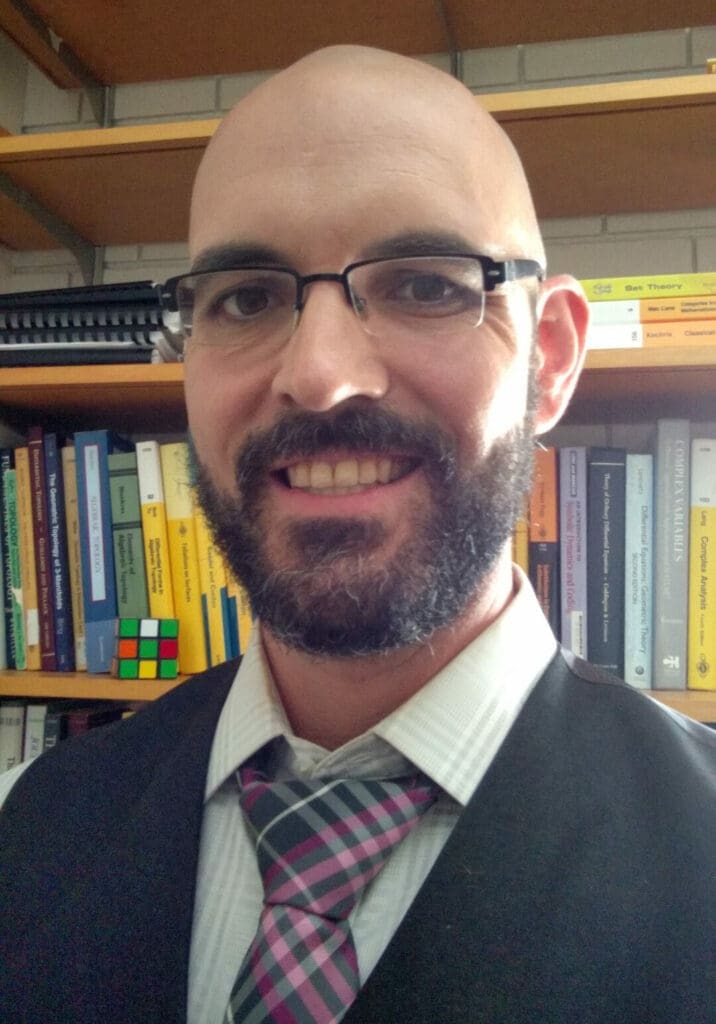 When Jeff Ford of Saint Peter got COVID-19 in October 2020, he didn't expect symptoms to linger for 6 months and counting. Headaches and fatigue have kept him company for months. That's why he is encouraging others to get the COVID-19 vaccine.
"Get the vaccine. Don't let it impact you. I'm not a big fan of how it impacted me," Jeff said.
Dr. Anthony Fauci, the nation's leading infectious disease expert, announced a nationwide initiative to study "COVID-19 long-haulers" like Jeff. About 30% of COVID-19 patients have reported persistent symptoms as long as nine months after illness.
The new scientific name for Long COVID is Post Acute Sequelae of SARS-CoV-2 (PASC).
"Long COVID can cause fatigue, sleep difficulties, chronic headaches, 'brain fog,' muscle aches, weakness, shortness of breath, anxiety, depression and other symptoms that we're still learning about," said Dr. Katie Anderson, Mankato Clinic COVID-19 lead physician.
"We see these prolonged symptoms with some other viruses, but it seems more common with COVID. Most people gradually improve to their previous level of functioning, but it can take months." Dr. Anderson added.
As a 41-year-old man, Jeff knew COVID probably wasn't going to kill him, but it impacted his life for a very long time and long-term health effects remain unknown. Still he's well aware that more than 584,000 Americans lost their lives to COVID-19.
"If we don't want that to keep happening, everybody needs their shot," Jeff said.
COVID Positive
A mathematics professor at Gustavus Adolphus College in Saint Peter, Jeff Ford, Ph.D., and his wife, Kristie Campana, Ph.D., a professor at Minnesota State University-Mankato, were very careful. They followed public health guidance, worked from home, didn't go anywhere and ordered curbside groceries.
"We were being much more cautious because we didn't know very much back then," Jeff said. "My wife and I took the exact same precautions. I got it and she never did."
Yet another mystery of COVID-19. His wife may have been exposed to COVID through a student on a Saturday in October 2020. Jeff started having symptoms on Monday or Tuesday, tested on Wednesday, positive on Friday.
Jeff had a low fever and his throat felt like he swallowed a softball – a giant hard lump in his throat that he couldn't quite swallow. His symptoms included exhaustion, headache and muscle aches.
"For the first two weeks, the muscle aches were so bad I needed help getting dressed. It was all through my upper back. It was so painful I couldn't lift my arms up to put my shirt on," Jeff said.
During his illness, Kristie took care of him and ended her quarantine 14 days after Jeff's last contagious day. The fear of the unknown and what might happen as COVID moves through the body was the most difficult part of the virus.
"You weren't sure what was coming next. Because every day was a new thing," Kristie said.
To stay mentally healthy during her nearly month long quarantine, Kristie took walks in the country early in the morning, mask on, and made cool home crafts from hot cocoa bombs to Princess Bride themed cross stitches. She was grateful she could work from home.
COVID-19 long hauler
As the muscle aches and fever went away, the lethargy and headaches stayed on for another 3-4 months. Every morning, he woke up feeling like he had a hangover. He had become a "COVID-19 long hauler."
"I was tired and thirsty. I couldn't stay hydrated. I was always tired when I woke up. I had a headache every morning. Nothing would make it go away. No amount of Tylenol, no amount of caffeine. It would go away in the afternoon and it would come back again in the morning," Jeff said.
Some days were better than others. In a typical bad day at work, Jeff would teach for two hours, take a nap on his hour prep break, teach another hour, nap, teach another three hours and go home and go to bed. Yet, Jeff couldn't always fall asleep. Kristie picked up extra chores around the house.
"I recommend discussing your symptoms with your primary care provider. We are learning about therapies and treatments that can help. Your provider can help you form a plan to manage your symptoms and refer you to specialty care if needed. The good news is, for most people, the symptoms gradually improve. The goal is to get you back to working and doing the activities you did before you got sick with COVID," Dr. Anderson said.
Jeff also experienced incredibly frequent and urgent urination so he went to his primary care physician, Dr. Bryan Pucik, Mankato Clinic Family Medicine, to make sure there were no kidney or liver problems. Bloodwork was normal for kidney and liver function.
This mathematician, who teaches students to solve complex mathematical problems, can tell you the COVID brain fog is real. He had to cancel sessions with his students by telling them "I'm sorry I can't do this today. I'm not going to make any sense."
"I would be trying to prep for spring courses, lessons and written exams. I stared at the material and it wouldn't make any sense," Jeff said.
Jeff still has brain fog days, but they are few and far between. While he doesn't know if there will be lasting effects, he refuses to get sucked into the doom and gloom and remains optimistic.
"We haven't been through a pandemic like this. Our ancestors who have lived through this are mostly gone. There's no frame of reference within our world experience that tells you this is how you deal with something like this," Jeff said.
Six months after testing positive, Jeff has a lot more good days than bad days. "I'm definitely better now. There is a light at the end of the tunnel."
Lessons learned
As a man who values science, mathematics and knowledge, Jeff hopes we can all learn from this pandemic. One lesson is our behavior matters. If we can change some basic human behaviors, we will do a better job overcoming the challenge of COVID-19 and future viruses. For instance, our workplaces must change to ensure that people don't go to work when they are sick.
Meanwhile, COVID-19 is still here. We are in a race to vaccinate as cases surge in Minnesota and elsewhere. Jeff hopes people will get their COVID-19 vaccine. He trusts the safety, research and science of the vaccine and he's grateful that the government cut the red tape to approve the vaccine.
Unfortunately, vaccine hesitancy stands in the way of ending this pandemic and returning to normal. Polls vary, but recent estimates show about 25% of Americans do not plan to get the vaccine and 5% are unsure. In order to reach herd immunity and stop COVID, medical experts estimate we need about 80% of our population to get vaccinated. In Minnesota, our goal is a vaccination rate of 70%.
"Everyone who can should get vaccinated for COVID. We are seeing long COVID even in patients that were not very sick during their infection. Even young healthy individuals can get prolonged COVID symptoms. By getting vaccinated, you are protecting yourself and others from developing long COVID. Even if you have already had COVID, we recommend getting vaccinated to prevent getting re-infected, especially now with more variants emerging," Dr. Anderson said.
Jeff and Kristie recently completed their two-dose vaccination series. Jeff felt fine after the first dose, but about a week later, he was laid up for one day. After the second dose, the couple had common reactions of fatigue and headache. These are signs of the body's immune response.
Jeff's advice: "If we want things to be 100 percent open and get back to normal, get your vaccine."
If you are suffering from long-term effects and symptoms after recovering from COVID-19, contact your primary care provider.