Screen Time Survival Guide
December 27, 2019
By : Katie Smentek, MD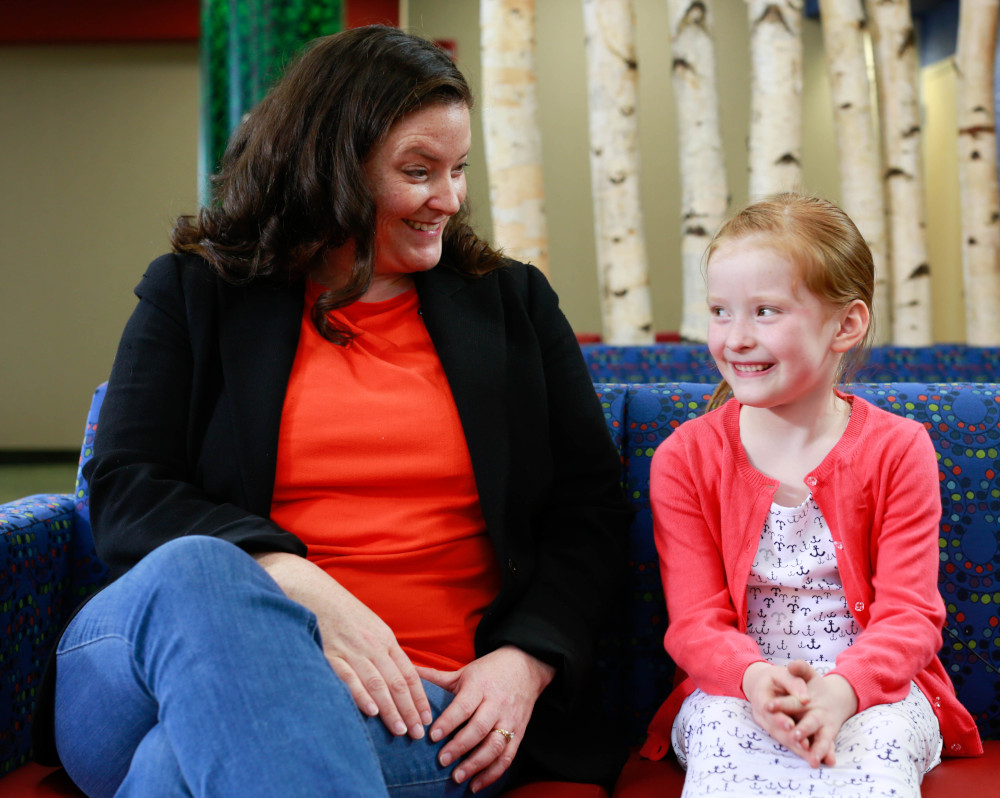 New research by Common Sense Media shows screen time for 8-12-year-old children is just under five hours a day and teens are viewing about 7.5 hours daily. This doesn't include their use of screens and computers for school and homework.
Online videos have skyrocketed in popularity for tweens and teens. YouTube personalities, online influencers and gaming celebrities have our kids' attention. And they're watching the videos on their own smartphones. According to Common Sense Media, 53 percent of our kids have their own smartphone by the time they are 11 and 69 percent have one at age 12.
As a pediatrician, I talk daily with kids and families about limiting screen time and handling the distractions of our cell phones. As a mother of three, I deal with this in my own home as well. The American Academy of Pediatrics website –HealthyChildren.org – is a great resource to help families manage screen time and media use.
Even our youngest children are playing on our tablets and smartphones. We want to make sure our little ones are playing, moving and interacting face-to-face which is critical for development, learning and communication. For school-aged children and teens, we want to teach them to balance media with other healthy behaviors such as family time, outdoor play, hanging with friends, and sleep.
At all ages, we need be mindful of our media use. Here are some helpful tips on media use from the American Academy of Pediatrics and healthychildren.org:
For children younger than 18 months, avoid use of screen media other than video-chatting. Parents of children 18 to 24 months of age who want to introduce digital media should choose high-quality programming such as PBS Kids, and watch it with their children to help them understand what they're seeing.
For children ages 2 to 5 years, limit screen use to 1 hour per day of high-quality programs. Parents should co-view media with children to help them understand what they are seeing and apply it to the world around them.
For children ages 6 and older, place consistent limits on the time spent using media, and the types of media, and make sure media does not take the place of adequate sleep, physical activity and other behaviors essential to health.
Screen-Free Zones: Designate screen-free zones in your home such as bedrooms and the kitchen table.
Device Curfew: Set a curfew – at least 1 hour before bedtime – when all devices should be turned off. Children can turn off their devices and recharge them overnight, outside of their bedrooms. Create a recharge area in your home.
Screen-Free Times: Set times when devices are off limits. Dinnertime and before bedtime are important ones, but more extended breaks from technology each day may also be needed, especially for very young children.
Digital Citizenship: Discuss the serious consequences of online bullying. If your child is the victim, address the issue promptly. Talk often about online safety and treating others with respect online and offline.
Visit healthychildren.org/MediaUsePlan: Use this interactive tool to create your personalized family media use plan. 
Smartphones, tablets and YouTube are here to stay. So let's help our children thrive in the digital age.