Oven Roasted Chickpea Recipe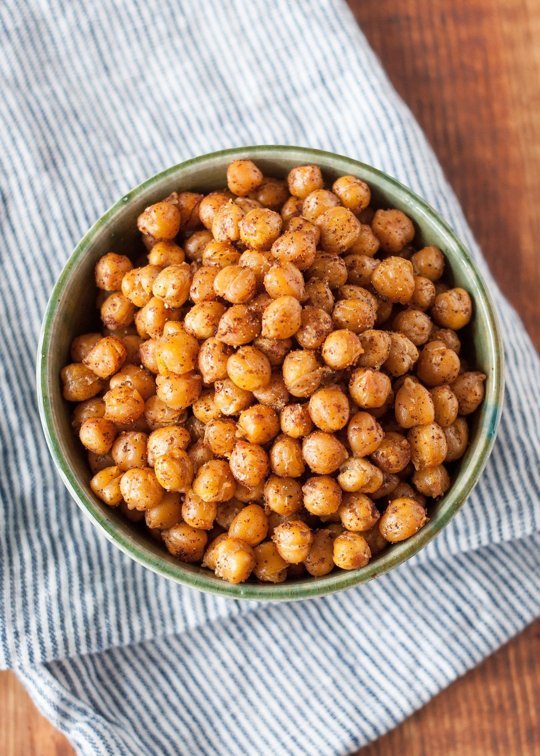 May 16, 2016
by Mankato Clinic
If you're looking for something different to add to your salads or to eat on the go, try this healthy oven roasted chickpea recipe!
Ingredients:

2 15-ounce cans chickpeas
2 tablespoons olive oil
1/2 to 3/4 teaspoon salt
2 to 4 teaspoons spices, or finely chopped, fresh herbs (chili powder, curry powder, cumin, smoked paprika etc.)
Instructions:

1: Heat the over to 400°. Place oven rack in the middle.
2: Rinse the chickpeas and pour into a strainer, rinsing thor-oughly under running water.
3: Pat the chickpeas dry with a clean dishtowel or paper towels. If you have time, leave them to air-dry for a few minutes. Re-move any chickpea skins that come off while drying.
4: Spread the chickpeas in an even layer on the baking sheet. Drizzle with olive oil and sprinkle with salt, making sure the chickpeas are evenly coated.
5: Stir the chickpeas or shake the pan every 10 minutes. They're done when golden and slightly darkened, dry and crispy on the outside and soft in the middle.
6: Sprinkle the spices over the chickpeas and stir to coat even-ly. Serve while the chickpeas are still warm and crispy. Eat alone, with a salad or over soup.