Mental Health: You Are Not Alone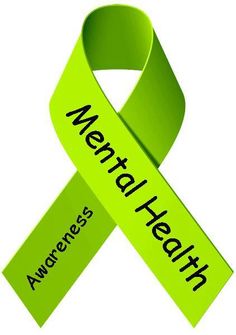 May 11, 2018
Mental health affects every aspect of your life: family, relationships, work, school and home. More than 43 million American adults experience mental illness in a given year, according to the National Alliance on Mental Illness. That's 18 percent of us or 1 in 5 adults.
Some may think mental illness is a sign of weakness or that they can handle it on their own. Neither is true. Do not be too proud to seek help for you or a loved one.
Now you can text for help with the Minnesota Mental Health Texting Service. Text MN to 741741. You may also use these crisis lines for you or a loved one.
Regional Crisis Line 24/7: 877-399-3040
Crisis Mobile Team 24/7: 877-399-3040
Crisis Center (Mankato): 507-344-0621
National Suicide Prevention Number: 800-273-8255
May is Mental Health Awareness Month. Mental health professionals are taking the initiative to stop the stigma of mental illness. Join the discussion on Twitter at #CureStigma and #endthestigma.
Chances are you, a friend, coworker or family member has experienced a mental health issue. Mental illness comes in many forms. Anxiety, depression and panic attacks are most common. Others suffer with bipolar disorder, eating disorders and schizophrenia. Mental illness can be paralyzing and suicidal thoughts and actions can result.
In Mankato Clinic's Department of Psychiatry and Psychology, we work to reduce the stigma of mental health; we inform and get people talking about these issues. When patients receive a diagnosis of mental illness, we educate our patients and their families on treatment, coping strategies and community resources. When primary care providers identify patients in crisis, we develop crisis plans with them.
A mental health condition can be compared to other chronic conditions such as diabetes. Mental illness may require medications, seeing a doctor or therapist regularly and changing behaviors. You have to manage it lifelong. People with serious, persistent mental illness can lead active, fulfilling lives.
Mankato Clinic offers the free Adult Bipolar Support Group for individuals and family members over age 18. Bipolar disorder affects more than 5 million American adults. It causes unusual shifts in a person's mood, energy and ability to function. The symptoms are severe and can result in damaged relationships, poor job or school performance and even suicide.
The group meets the first and third Wednesday of each month, 6:30 to 8 p.m. at Mankato Clinic, Madision East Center, Conference Room B. Open to the public, the group is part of the Depression Bipolar Support Alliance network. When people come to the support group, they realize they are not alone.