Know the Signs of Melanoma
May 10, 2021
by Jeffrey Weideman, PA-C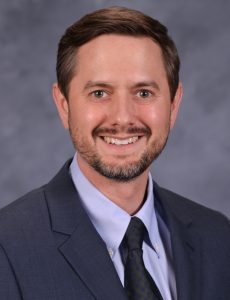 One in five Americans will develop skin cancer by the age of 70. In May, we raise awareness about melanoma because it's a serious form of skin cancer that can spread when it is not detected and treated early. When treated early, the 5-year survival rate is 99 percent!
Keep an eye out for melanoma. Watch for new moles and the ugly duckling, the mole that stands out from the rest. Use the ABCDEs of melanoma as a guide.
A – Asymmetry: If you draw a line through the mole, both sides will not be a mirror image.
B – Border: Uneven borders, notched or scalloped edges
C – Color: Multiple colors and shades
D – Diameter: Lesions the size of a pencil eraser or larger
E – Evolving: Changes in size, shape, color or elevation or any new symptom such as bleeding or itching
If you notice any of the ABDCEs or a mole just doesn't seem normal, get it checked by your primary care provider or dermatologist.
The majority of melanomas are caused by the sun. In fact, having 5 or more sunburns doubles your risk for melanoma. Fair skin, a family history of skin cancer and a greater number of moles are also risk factors. If you are at a higher risk, a full-body skin exam from a dermatologist is a good idea.
As the sun gets stronger this spring, remember to wear broad spectrum SPF 30+ sunscreen, wear a hat and sunglasses, seek shade and cover up when you can.
To learn more, visit the Spot Skin Cancer website from the American Academy of Dermatologists. For a video on how to check your skin for cancer, click here.
Mankato Clinic Dermatology is located at Madison East Center and River's Edge Campus in St. Peter. Call 507-389-8538 to schedule an appointment. Check your coverage before scheduling an appointment with a specialist.