Help Kids Thrive : Do 5210 Daily for Healthy Habits
March 7, 2019
By : Brian Williams, MD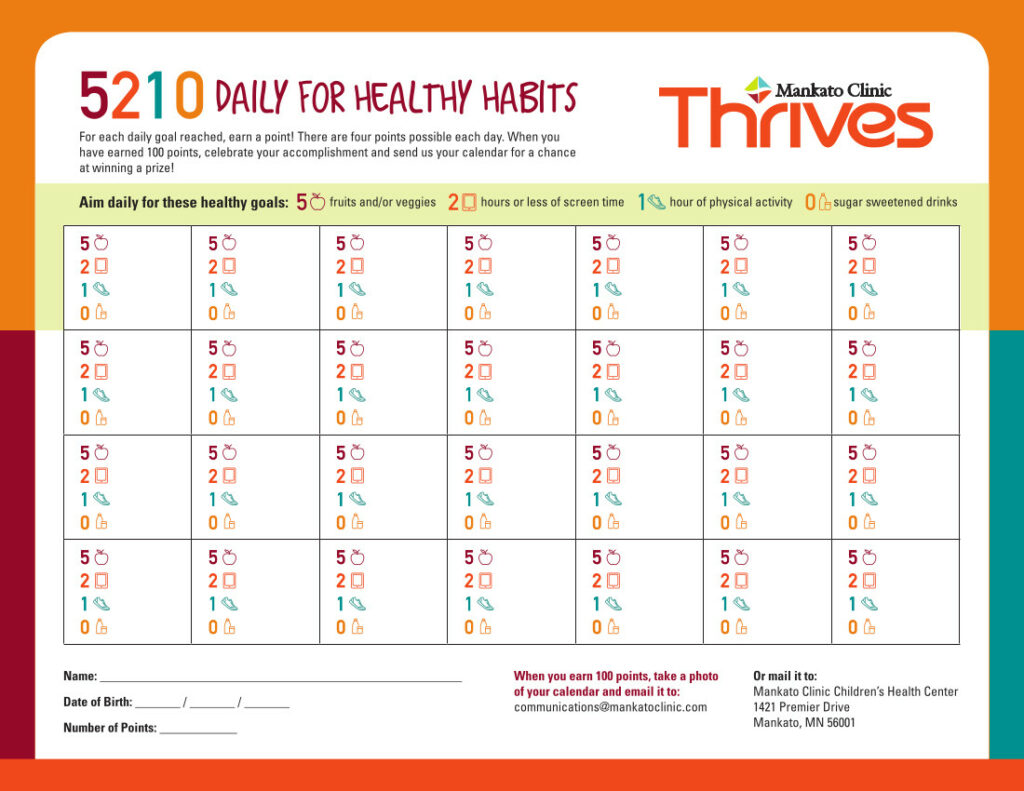 We understand that raising healthy kids in today's world can be challenging. At Mankato Clinic, we want to make it easier for parents and fun for kids to adopt healthy habits. That's why we created 5210 Daily for Healthy Habits! Click below for your calendar. 
Use our simple calendar to shoot for these healthy goals:
5 fruits and/or veggies
2 hours or less of screen time
1 hour of physical activity
0 sugar-sweetened drinks
For each daily goal your kids reach, they earn a point! There are four points possible each day. When they have earned 100 points, celebrate the accomplishment. Take a photo of the calendar and email it to communications@mankatoclinic.com.
Your child will have a chance to win a prize. Prizes include free trials for kids from Mankato Family YMCA, Riverfront Performing Arts, Kato Jiu Jitsu, Lee's Champion TaeKwonDo, Bowling, Laser Tag and $5 Fun Cards from Wow! Zone and free passes to other family activities.
Healthy habits today can help your children grow into healthy and happy adults tomorrow. Let's all thrive together.