Have Your Kiddos Missed a Well-child Visit?
July 9, 2020 by Amy Deehr, DO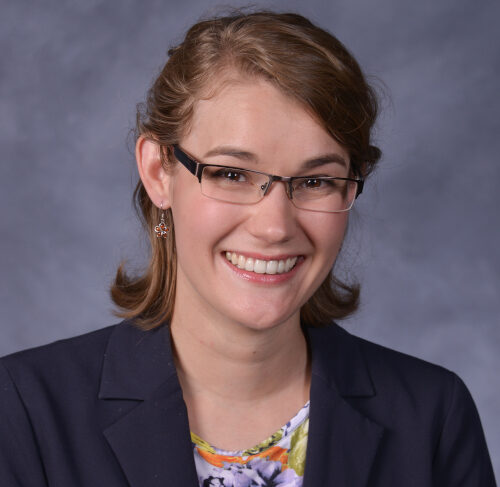 According to the Centers for Disease Control and Prevention, routine vaccinations fell during the first half of this year as Americans skipped routine doctor visits due to the pandemic. Lower vaccination rates leave children and communities vulnerable to preventable diseases such as the measles, mumps, chicken pox and whooping cough.
As healthcare providers, we know there are children and adolescents in our community who have missed vaccinations that are important to their health. The easiest way to get your children's immunizations and health back on track is to call your provider.
We have taken extra steps to provide safe in-clinic care for you and your children. With a wide range of safety measures in place, you can feel comfortable bringing your child to see your pediatrician.
The American Academy of Pediatrics recommends well-child visits to keep track of your child's immunizations, health, physical, emotional and social development. Your provider can make sure your child is meeting milestones such as rolling over, walking, throwing a ball and saying more than 50 words even if all you seem to hear them say is "No" and "Mine."
During the well-child visit, we do a head-to-toe examination, take measurements and give scheduled vaccines. We talk over any health concerns, offer ways to keep your child healthy and answer your questions. Each stage of parenting comes with many questions.
Vaccines are an important part of the well-child visit. In the first 2 years of life, we follow an immunization schedule to protect children against hepatitis A and B, diphtheria, pertussis (whooping cough), tetanus, polio, pneumonia, measles, mumps and rubella. Vaccines are spaced at 2, 4, 6, 12, 15 and 18 months. Click here to view the schedule.
Since your baby is changing rapidly during the first 2 years of life, there is a lot to talk about. These visits are a great way to get to know your pediatrician and get advice on feeding, sleeping and caring for your little one. Check-ups are also recommended at age 2, 30 months and then annually beginning at age 3 through age 18. It's hard to imagine, but your baby will be a teenager someday.
During your child's school years, there are several visits that include immunizations. If your child is entering kindergarten in 2020-21, he or she will need a well-child visit and several vaccinations. This is an important visit to make sure your child is ready for school. The fourth grade check-up may include a vaccine if your child is not up-to-date. At the seventh grade check-up, the well-child visit includes multiple immunizations including the meningococcal and human papillomavirus (HPV) vaccines.
Then from seventh-12th grade, sports physicals are required in Minnesota for all athletes playing school sports. By law, your teen athlete will need a sports physical ever three years. The sports physical can be combined with the well-child visit. Simply let your doctor's office know when you schedule the appointment.
As we have settled into a new normal, it's time to get your child's health back on track. If you've missed an appointment or aren't sure if your child is up-to-date on vaccines, call your pediatrician or family medicine provider. It's one thing you can get back on schedule.
To learn more about our safety protocols, visit www.SafeMankatoClinic.com.