Have You Had Your Annual Mammogram?
October 8, 2021
by Steven Haugen, MD
Have you had your annual mammogram?
In 2020, an estimated 35% of Americans missed routine cancer screenings. Routine cancer screenings, such as annual mammograms, are tests that check for cancer before there are symptoms.
A recent and large study funded by the American Cancer Society found that regular mammograms substantially reduce the risk of dying from breast cancer. Annual mammograms help us compare your breast tissue from year to year and look for any changes in your breasts.
Mammograms can find breast changes that can be cancer years before physical symptoms develop says the American Cancer Society. That's why mammograms are one of the most effective tools to find breast cancer early when it's small and easiest to treat.
Here are some common questions we answer in the Breast Health Imaging Center at Mankato Clinic.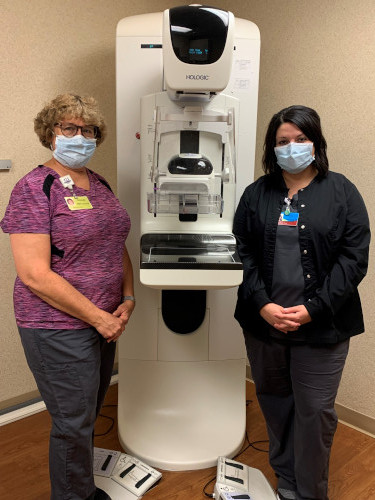 What are the biggest risk factors for breast cancer?
Being female and getting older are the biggest risk factors for breast cancer. Even if you do not have a family history of breast cancer, mammograms are needed. About 85% of all new breast cancers occur in women who have no family history of breast cancer.
When should women begin annual mammograms?
The American College of Radiology recommends that women of average risk should get annual mammograms beginning at age 40. For coverage by most insurance plans, annual mammograms should be scheduled a full year apart. Call the number on the back of your insurance card to verify.
How do you know if you are at a higher risk for breast cancer?
All women, especially black women and those of Ashkenazi Jewish descent, should be evaluated for breast cancer risk no later than age 30, so those at higher risk can be identified and benefit from supplemental screening.If you have a higher risk for breast cancer, annual mammograms may be recommended earlier.
Risk factors include a parent, sister or child with breast cancer or a known gene mutation based on genetic testing. Other less commonly known risk factors include dense breasts and alcohol consumption.
Talk with your primary care provider to assess your risk for breast cancer and see when it's best to begin screening mammograms.
Are mammograms safe?
While it's true that mammograms expose the breast to radiation, the amount is small. Mammograms use low radiation doses to get high quality breast images. The benefits of mammography far outweigh possible harm from radiation exposure.
What are 3-dimensional (3D) mammograms?
Three-dimensional tomosynthesis (TOMO) screening mammograms, better known as 3D mammograms, offer a more detailed view of the breast tissue. In fact, 3D mammograms are proven to detect more breast cancers in all women and all breast types. That's why 3D mammograms are the first choice in breast cancer screening.
With conventional 2D mammograms, many women are called back for additional imaging. With the technology of 3D mammograms, we have reduced these call backs by 40 percent.
And many insurance plans cover 3D mammograms just as they do conventional ones. Women are encouraged to call the number on the back of their insurance card to check coverage.
What's the difference between a screening mammogram and a diagnostic mammogram?
A screening mammograms usually takes two views of each breast from different angles. When reading the mammogram, your radiologist may see an abnormality and recommend that you return for a diagnostic mammogram. In a diagnostic mammogram, we take additional views of the small area of tissue that needs further evaluation. Diagnostic mammograms zoom in and give us a closer look. Women who are called in for additional imaging should not be alarmed. Your radiologist is being thorough and carefully examining any questionable findings.
Do I need to do breast self-exams?
We encourage breast self-awareness. Be familiar with how your breasts normally look and feel. If you notice any lumps or changes in your breast tissue, let your healthcare provider know right away.
How do I schedule a mammogram?
Call your primary care provider to see if it's time for your annual mammogram and well-woman visit. Visit Mankato Clinic Breast Health Imaging Center to learn more.