Don't Take the Skin You're in for Granted
December 7, 2019
By: Lisa Montag, NP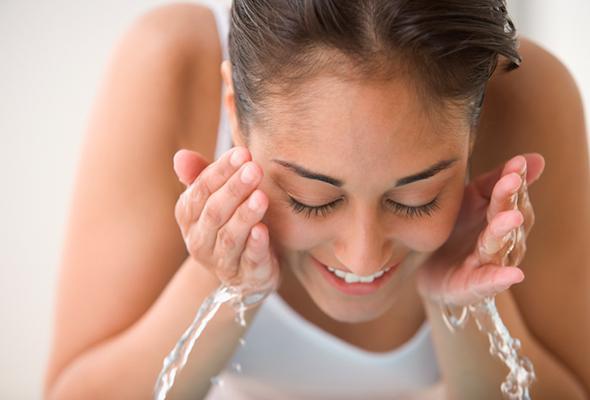 The skin is the largest organ in your body, but we often take it for granted. The good news is it's never too late to start taking care of your skin. Your skin routine can be simple yet effective.
As we age, gravity, hormone loss and sun can take their toll on our skin causing wrinkles, sagging and sun spots. Collagen production also diminishes. Collagen, a protein in our body, helps give structure and elasticity to our skin and gets the credit for a healthy glow.
Here are some ways to slow and reduce the effects of aging skin.
Face & Neck
Treat your face, neck and décolletage as one when you are applying moisturizers and sunscreen.
Sunscreen
Sunscreen is the least expensive and most effective product for anti-aging on the market. Sunscreen should be applied all year on your face, neck and décolletage (if not covered). Sunscreen in your makeup or moisturizer does not offer the same protection. Apply your sunscreen before you apply your makeup. Remember, wearing sunscreen doesn't give you a license to bake in the sun.
Cleanse 
Wash your face morning and night with a good cleanser. If you only wash your face once a day, do so at night so you are not sleeping with makeup, dirt and oil in your pores. Apply a moisturizer and eye cream before bed. Skip toners because they tend to contain alcohol which is drying to the skin. For a deeper clean, try Clarisonic face brushes which remove six times the dirt, oil and makeup. Your pores also look smaller and products can better penetrate into your skin. 
Water
Drink water, eat fresh fruits and veggies and cut down on sugar and processed foods. Refined grains and sugar can encourage the loss of collagen and elastin in your skin. What you put in your body shows on the outside.
Stop Smoking
Smoking causes premature skin aging, fine lines, wrinkles and a gray tint to the skin tone.  
Purge 
Creams, sunscreens and makeup have a shelf life. If you haven't used the product in a while, get rid of it. To stop the cycle, ask for samples. We offer samples of our professional products at Skin Essentials. While you will not receive the full benefits from a sample, you will know if you like the product.  
Botox & Dermal Fillers
Botox is used from the bridge of the nose up to relax the skin and smooth crow's feet and forehead wrinkles. The 11s – those vertical lines between your brows – are best targeted with botox. Botox effects last 4-6 months. Dermal fillers are injectable gels of naturally occurring hyaluronic acid that plump and lift cheeks, lips and jowls while stimulating collagen growth. Effects of JUVÉDERM, one filler available at Skin Essentials, can last up to one year.
Botox and dermal fillers are safe when injected by a medical professional in a clinic environment. When it comes to these treatments, my philosophy is less is more for a natural look.
Dermalinfusion 
As we age, our skin cells don't turn over as fast. One of our newest treatments — a 3-in-1 skin treatment called Dermalinfusion — exfoliates cells, extracts dirt and infuses skin with condition-specific serums simultaneously. This 30-minute spa service is relaxing and women see results.
By caring for your skin, you can be the best version of you!
Learn more about services available from Mankato Clinic Skin Essentials.