COVID-19 Vaccination Gave Jaci Sprague Peace of Mind
October 25, 2021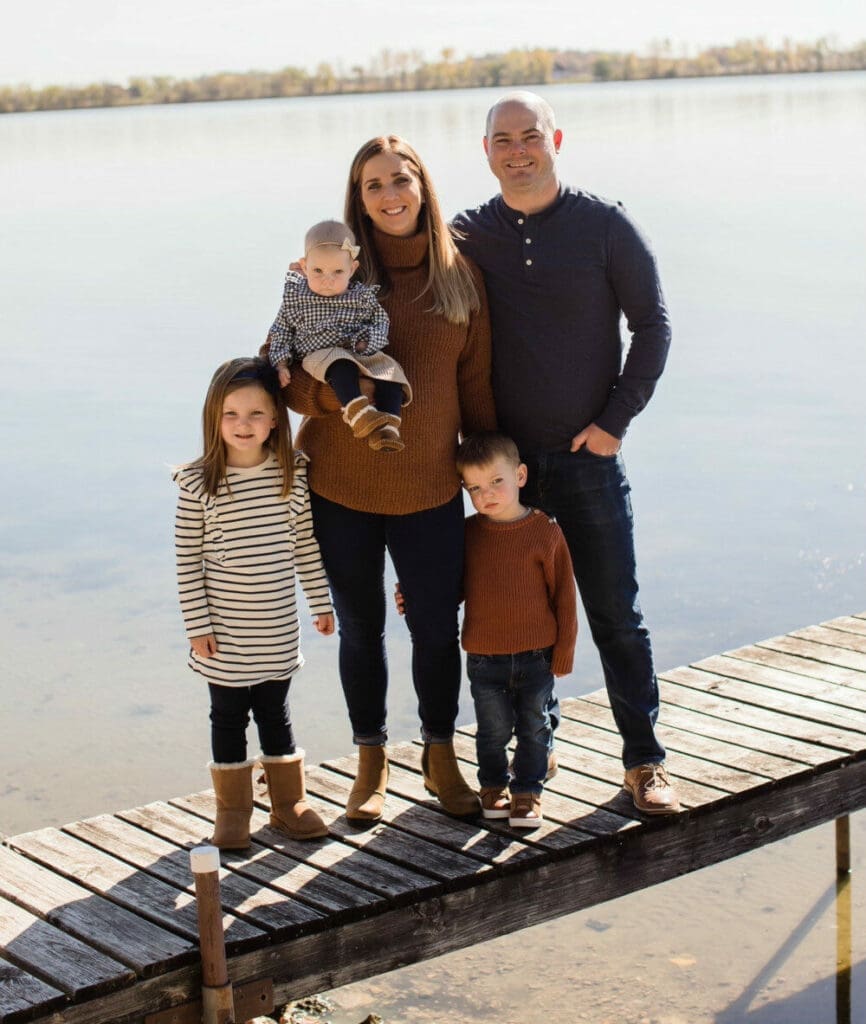 Entering a store one day, Jaci Sprague of Madison Lake read the sign that said pregnant women could shop as early as 7 a.m. As a young, healthy woman, the sign was an eye opener. Because she was pregnant, she was now in the same high-risk category as seniors for getting severely ill from COVID-19.
Jaci received her first dose of the COVID-19 vaccine in the final weeks of pregnancy.
"Everybody has to make their own decisions on vaccination for themselves and their families in our current times," Jaci said. "I made my choice by leaning on my obstetrician who I trusted."
Data shows that pregnant women are at a greater risk for severe illness from COVID-19 as well as adverse pregnancy outcomes including premature births, stillbirth and a newborn also infected with COVID-19. Other factors, such as diabetes and obesity, increase the risk for severe illness. Yet only 31% of pregnant women are vaccinated against COVID-19.
"Here at the Mankato Clinic, we recommend the Pfizer or Moderna COVID-19 vaccination to all of our pregnant patients. They are at a 2-3 fold increased risk for needing to be in the ICU or intubated or die if they would get infected with COVID-19 during pregnancy," said Dr. Carla Goerish, obstetrician and gynecologist at the Mankato Clinic.
In March of 2021, when Jaci became eligible for the vaccine, she had a routine prenatal visit with Dr. Goerish and discussed the benefits of the vaccine while pregnant. Through this conversation, Dr. Goerish advised Jaci to vaccinate against COVID 19 and she was vaccinated shortly after.
"Ultimately I trusted her for my first two kids. Everything was perfect with them, with my experience and my deliveries. I've trusted her before, why wouldn't I trust her now?" Jaci said. "I know her well enough and some of the other providers to know they are doing all the research they can to give their patients the best data and research to support their recommendations."
The delta variant is causing more young and healthy pregnant women to be hospitalized, placed on ventilators, delivering babies prematurely and sometimes dying. Through September 27, there were more than 125,000 cases of COVID-19 in pregnant people including more than 22,000 hospitalized and 161 deaths.
Since the vaccine became available in December 2020, the CDC has been monitoring pregnant people who received the vaccine.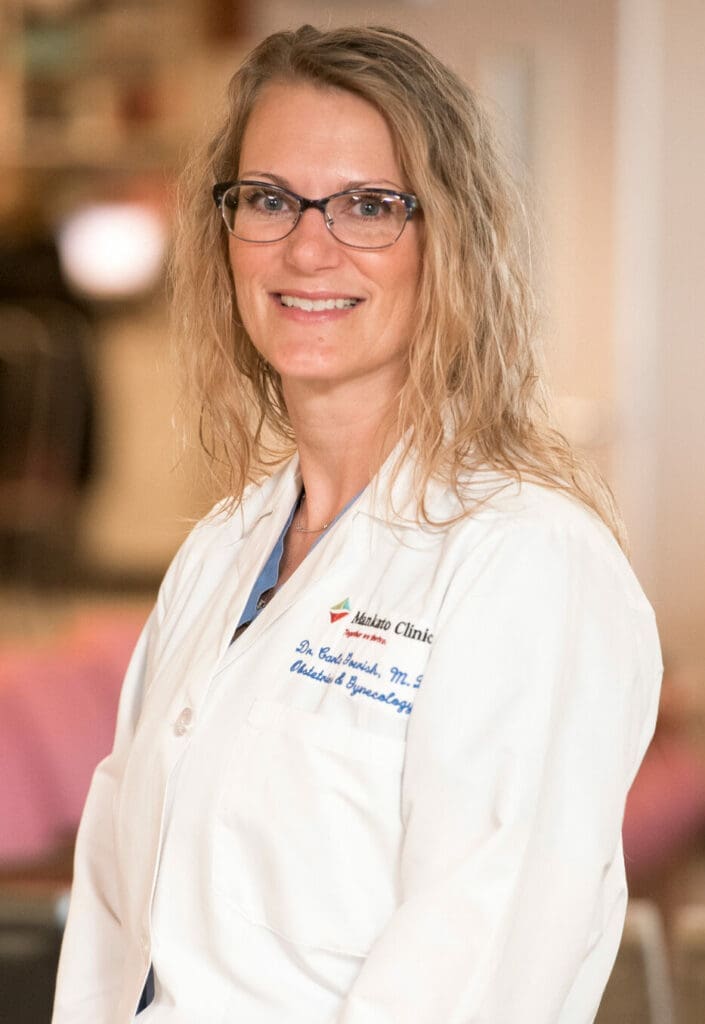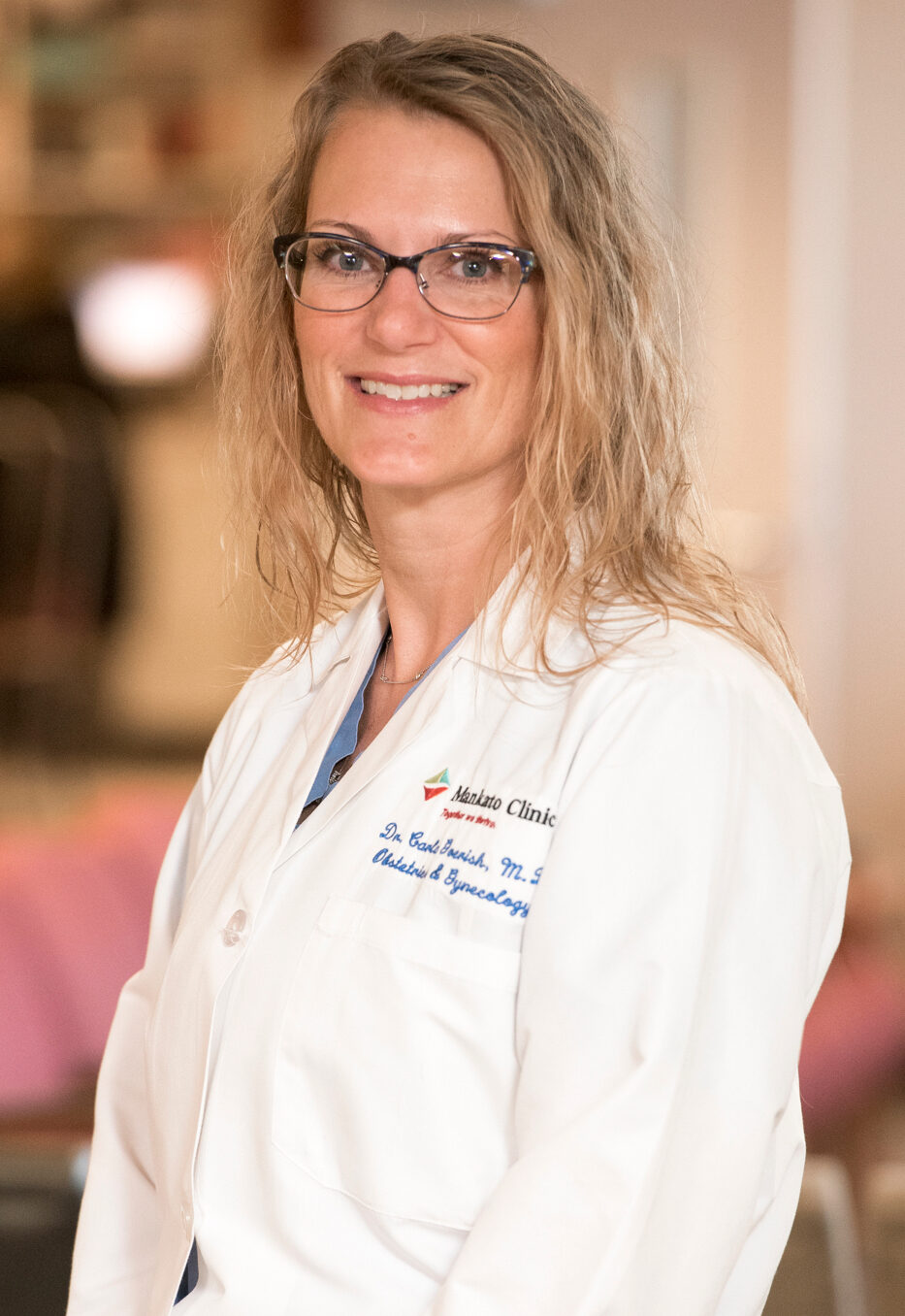 "The vaccine is considered safe in pregnancy. More than 166,000 pregnant women have received the vaccine. There have been no poor pregnancy outcomes or safety concerns for the mother or baby," Dr. Goerish said.
When Jaci got vaccinated, she enrolled in v-safe, the CDC's After Vaccination Health Checker. Through the smartphone tool, she reported she had no side effects or adverse events following the first or second does. Jaci took the extra step to enroll in the v-safe COVID-19 Vaccine Pregnancy Registry. As one of the 5,000+ women on the registry, she is contacted by phone for health check-ins.
Thanks to Jaci and others, evidence keeps growing on the safety of the COVID-19 vaccines before and during pregnancy. That's why the American College of Obstetricians and Gynecologists, Society for Maternal-Fetal Medicine and the CDC recommend COVID-19 vaccination before or during pregnancy.
"We encourage women to talk about COVID-19 vaccination with their providers. We want women to know that the vaccine does not cause infertility. We can also discuss vaccine safety and the risks of COVID-19 to mothers and babies," Dr. Goerish said.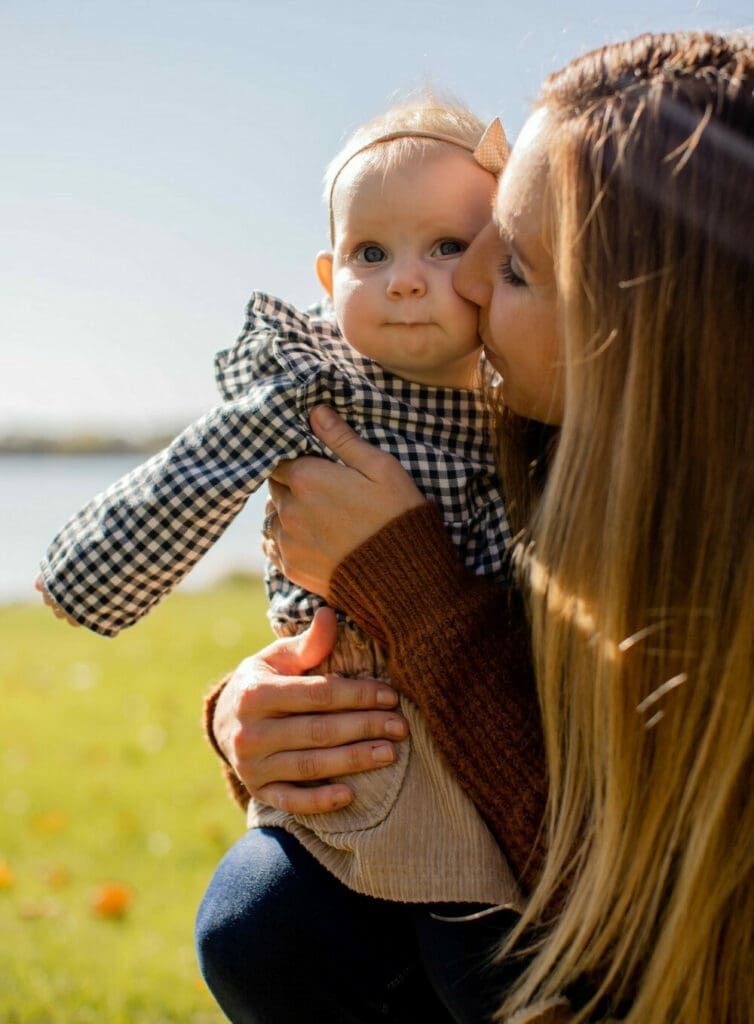 Peace of Mind
The Spragues, who both work full time, are the busy and happy parents of three children under the age of 5! Jaci and Daniel Sprague welcomed their daughter Cora on March 25, 2021. Jaci received her second vaccine dose after Cora's birth and while she was breastfeeding.
"With cases continuing to rise, I felt there was more risk in getting COVID than getting the vaccine as a pregnant, then breastfeeding, mom. How do I care for a baby and take care of a 4 and 2 year old if I'm not at my best self?" Jaci said.
Life is a constant juggling act with work, daycare and preschool. By getting vaccinated, Jaci chose to do all she could to protect herself as well as her children who could not be vaccinated yet.
Evidence also shows that the vaccine has the power to protect mother and baby when the woman receives the vaccine during pregnancy or breastfeeding. Cord blood and breast milk samples contain antibodies to COVID-19 that can be passed on to baby.
"The antibodies that the mother develops will pass through the placenta to the baby and could impart a small amount of protection to the baby as well. We also recommend that our breastfeeding patients receive the vaccine as well. There is no element of the vaccine in the breast milk, but some of the antibodies can pass through the breast milk to the baby which is good," Dr. Goerish explained.
At almost 7 months, Cora has been a healthy baby. She has been exposed to COVID, but has never been infected. It's reassuring for Jaci to know that her daughter may be protected from the virus and also less likely to spread the virus to loved ones.
"Grandparents, great-grandparents and siblings love snuggles from Baby Cora. I have more peace of mind knowing that Cora has antibodies and is less likely to spread or get COVID through her snuggles," Jaci said.
Coming home from the hospital, the Spragues followed the guidance of Dr. Brian Williams, Mankato Clinic pediatrician. He advised that visitors to the home be vaccinated, isolated for two weeks prior or gather outdoors socially distanced.
"It was an easier conversation with family and friends because we leaned on our providers. It was an easy message. 'Here's what our doctor is recommending and here's what we're going to do,'" Jaci said.
Click here to learn more about COVID-19 vaccination during pregnancy and breastfeeding.