Couple Adds to Family with Help from Fertility Services
July 10, 2018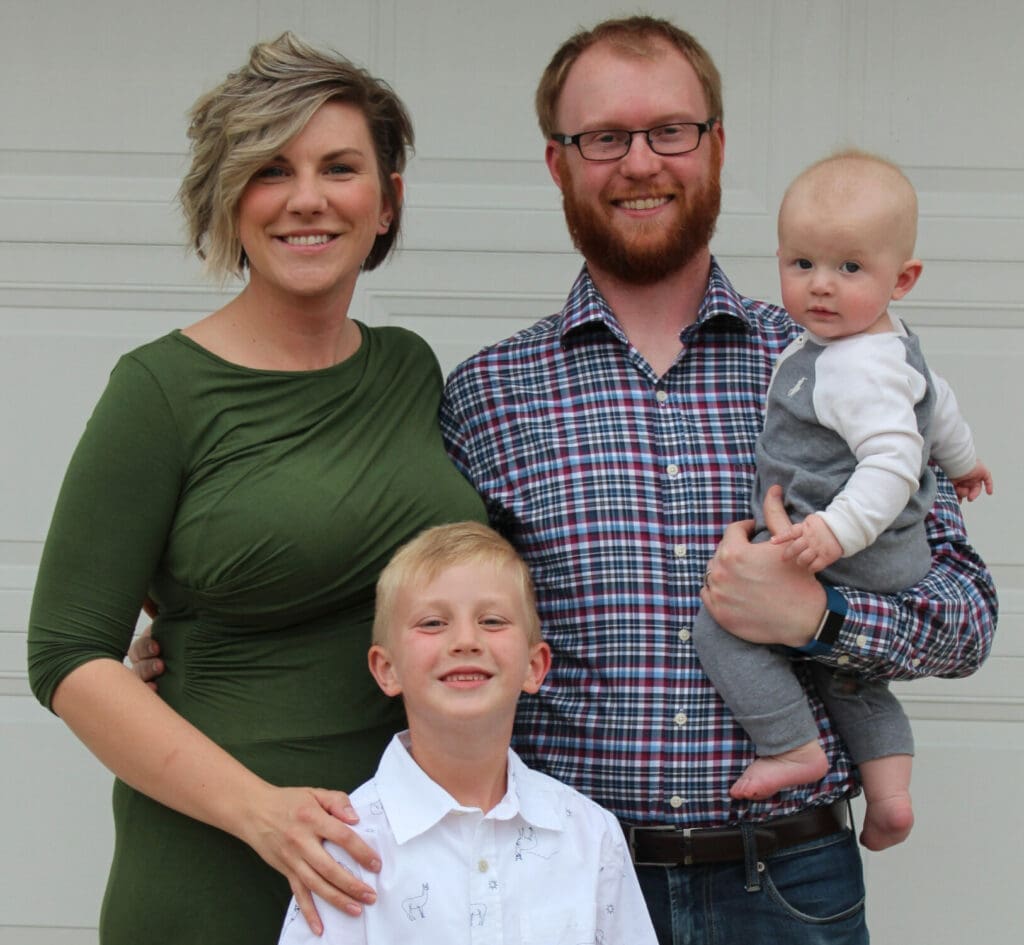 Lindsey and Andrew Northenscold, of Mankato, were trying to have a baby for about a year when Lindsey used the Mankato Clinic patient portal to email her doctor, Mark Taylor, MD, in Obstetrics and Gynecology. Dr. Taylor told her to make an appointment with Fertility Services.
"We got in super quickly," Lindsey said.
Lindsey and Andrew began fertility services in October 2016 and were pregnant with their son Sullivan by January 2017. Sullivan, or "Sully," was born on September 22, 2017.
In the first appointment, Lindsey and Andrew met Ashley Dahline, Physician Assistant, who would lead them through their journey to pregnancy. The first appointment is an hour-long consultation which includes your medical history and lab tests.
"She made me feel really comfortable. I was nervous about going through this process. Ashley was really reassuring," Lindsey said. "They get to know you versus being just another patient."
From the start, Lindsey and Andrew could tell Ashley cared.
"We also go over a healthy diet because that's so important, along with exercise and a healthy body weight," Ashley said.
They took vitamins, ate lots of fruits, vegetables and proteins, and exercised. "We had to keep our bodies in tip top form to have a baby," Andrew said.
Ultrasounds and lab tests identify why the couple is not getting pregnant. Our specialists look at ovulation, abnormalities in the uterus, blockage in fallopian tubes and semen health. Treatments commonly used include oral ovulation medications and injectable medications.
The treatment plan is based on the woman's cycle. Couples can expect two to three appointments a month. Lindsey took prenatal vitamins, ovulation medications and a monthly injection.
"A lot of appointments have to happen on a certain day and they get you in," Lindsey said.
That's why our team includes Nurse Practitioner Darci Parker; it takes two providers to meet the scheduling needs for fertility treatment.
Andrew joined Lindsey at every appointment. Lindsey appreciated the support and second set of ears. When she called in later with questions, nurses were quick to answer.
They conceived through insemination completed at Mankato Clinic. Two weeks later, she returned to the clinic for pregnancy testing. The same day, Ashley called them to congratulate them.
"We were overcome by emotions," Andrew said.
After a year filled with monthly disappointments, they were having a baby! Through it all, they became closer as a couple.
Andrew's advice to other couples: "Don't get too down. Try to stay positive."
As a provider, Ashley knows how difficult infertility can be for couples. "It's a very important time for women and men in their relationship and their families. It's rewarding to be part of the journey with them."
Lindsey thought she couldn't seek fertility services until after a year of "trying." For women who have a regular period and ovulation, it's true that conception can take a year. But there are many exceptions. For instance, women over 35 should check in after six months. If women have irregular periods or other signs, they can see us anytime, Ashley said.
"Don't be afraid to ask questions. Reach out and ask what your options are," Lindsey advised.
Andrew and Lindsey have been very open with their family, friends and coworkers. "That brings a lot of support to you," Andrew said.
Once pregnant, Lindsey took medication to prevent miscarriage and returned to the care of Dr. Taylor, who had the privilege of delivering Sullivan. Dr. Taylor also delivered Lindsey as her mother was one of his first patients.
"Each and every pregnancy and child is special and cherished. Each and every patient is special to me," Dr. Taylor said.
Today, Lindsey and Andrew with their sons Sully and big brother Will are a close-knit family. At age 7, Will makes his little brother smile!
For more information, call Mankato Clinic Fertility Services at 507-389-8522 or click here.