CMO Dr. Julie Gerndt Named Among 100 Influential Minnesota Health Care Leaders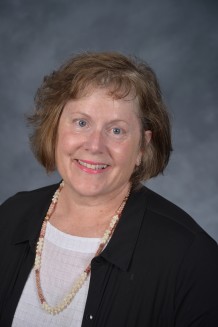 August 30, 2016
by Mankato Clinic
Mankato Clinic is proud to announce that Chief Medical Officer and Psychiatrist Dr. Julie Gerndt has been selected as one of 100 Influential Minnesota Health Care Leaders by Minnesota Physician.
The magazine's special edition recognizing excellence is published once every four years. The most influential leaders are nominated by readers, who submit the names of colleagues whose outstanding leadership stands out.
Each nominated health care leader was asked to answer two questions, which were featured in August's edition: What are the biggest changes your organization has made in the past four years and what are the biggest challenges these changes will face in the next four years? Dr. Gerndt's answeres were featured in the article as such:
Changes: 
We have focused on relationships with our community and with one another. Full engagement of providers in leading changes and cascading goals and incentives down to front line staff has been key in producing the best health care outcomes for our patients. We are fully transparent about outcomes and the use of care-related data to improve our work.
Challenges:
Our ongoing success will hinge on keeping pace with changes in payment and providing access for patients in the face of a physician shortage. We will address provider burnout by further developing our care teams, expanding our use of technology and developing purposeful leadership.
Dr. Gerndt, along with her medical group, joined the Mankato Clinic in 2002. She has served as the CMO since April 2010. She was a fellow at American Psychiatric Association and is board certified in psychiatry.