Check Your Rear: Colon Cancer Screening Saves Lives
March 3, 2021 by Kara Sullivan, MD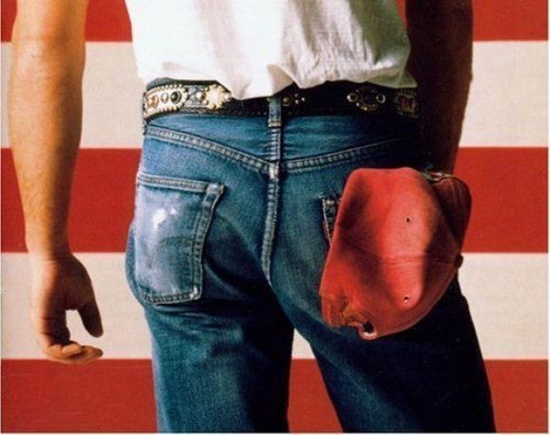 Besides skin cancer, colorectal cancer is the third most common cancer diagnosed in men and women in the U.S., according to the American Cancer Society. Statistics also show colorectal cancer is the second most common cause of cancer-related deaths.
It doesn't have to be. March is Colorectal Cancer Awareness Month. Here's what you need to know.
When you turn 50, it's time to schedule your first colonoscopy. Colorectal cancer – cancer in the colon or rectum – is found most often in people age 50 or older. That's why the U.S. Preventive Services Task Force recommends adults age 50 to 75 get screened for colorectal cancer every 10 years.
A colonoscopy is the best screening test available. It is the only screening that prevents colon cancer by finding and removing precancerous polyps before they turn into cancer. This important screening also detects cancer early, often before people notice symptoms. Colorectal cancer is highly treatable when discovered early.
A colonoscopy is a short procedure in the Mankato Clinic Endoscopy Center. People say the prep is the worst part. The evening before your procedure, you drink a liquid laxative to clean out your bowel. We recommend altering your diet several days in advance. Since a colonoscopy examines the inside lining of your colon, your bowel must be empty. You will receive monitored medication to help make the procedure quick and painless.
If results are normal, you won't need a screening for 10 years! Depending on the number or types of polyps, a screening may be recommended in three or five years. You will receive a letter explaining your results.
Health plans are required to cover colorectal cancer screening tests, often without co-pays or deductibles. Be sure to check with your insurance company first.
Alternatives
Stool screening tests are also an option, but these are recommended annually. You provide a stool sample from the privacy of your bathroom. The Fecal Immunochemical Test (FIT) looks for hidden blood in your stool which is a symptom of colorectal cancer. Cologuard is a stool DNA test that looks for hidden blood and abnormal DNA.
Both screenings are available by talking with your provider. If blood is detected in your stool, a diagnostic colonoscopy will be needed. FIT and Cologuard are not adequate screenings if you have family or personal history of colorectal cancer or precancerous polyps.
Is 50 soon enough?
At any age, talk to your health care provider immediately if you notice rectal bleeding, pain or a change in your bowel movements. Many younger people diagnosed with colorectal cancer have rectal bleeding.
Data shows colorectal cancer is affecting people younger than age 50 and incidence rates are rising. The American Cancer Society issued new recommendations to begin colorectal cancer screening at age 45. The U.S. Preventive Services Task Force has not adopted this recommendation yet for people who are at average risk.
However, you may have risk factors that require earlier screenings. If you have a family history of colorectal cancer or polyps, you should be screened at age 40 or 10 years before the age of the youngest case in your immediate family. If you have a personal history of cancer, ulcerative colitis, inflammatory bowel disease or Chrohn's disease, talk to your primary care provider about being screened before age 50. If you are of African American descent, please talk with their provider about being screened at age 45.
The bottom line: Talk to your health care provider about getting screened. You have the power to prevent colorectal cancer.