Back Pain? Physical Therapy May Be the Answer to Your Discomfort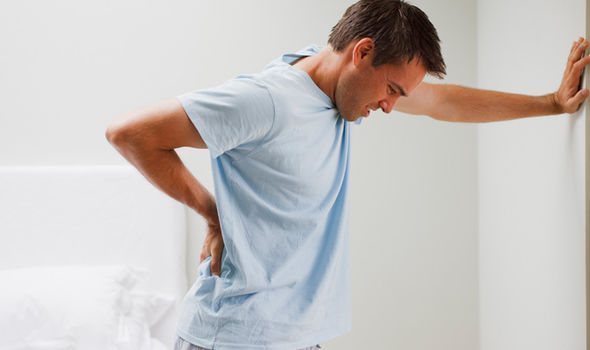 March 21, 2018
by Mankato Clinic
Do you struggle with back pain, whether chronic or acute? If so, know you're not alone. In fact, it's reported that back pain affects eight out of 10 people at some point in their lives.
A common misconception for back pain is that it's something that will never go away, but did you know that seeking physical therapy may help alleviate your pain and discomfort? Physical therapists can work with patients to provide individualized treatments aimed at helping patients maintain, recover or improve their physical abilities. Physical therapists are highly educated, licensed health care professionals who help patients reduce pain and improve mobility.
Whether a muscle imbalance, tightness or poor structural stability, the biggest thing to help ease your pain is to find the root cause of your discomfort. A physical therapist is trained to find your impairment and provide specific exercises to help correct any muscle imbalances or areas of tightness or weaknesses that may be leading to your pain. Doing so allows patients to take an active role in their rehabilitation.
The biggest thing to remember when it comes to seeking help for your back pain is that early intervention is key. When people wait an extended period of time to be seen for back pain, they begin to compensate in their movements which can lead to secondary issues that cause pain in other areas of the body. The sooner you begin physical therapy, the sooner your therapist can help you feel better.
Whether you've been dealing with back pain for four weeks or 15 years, physical therapy can benefit anybody. If your back pain is stopping you from doing the things you like to do or normally do, it's important to contact a physical therapist and get the problem addressed.
The first step is to call us at 507-389-8760 and let us know how we can help you feel better.