Mankato Clinic Hosts Free, virtual Women's Health Forum on October 27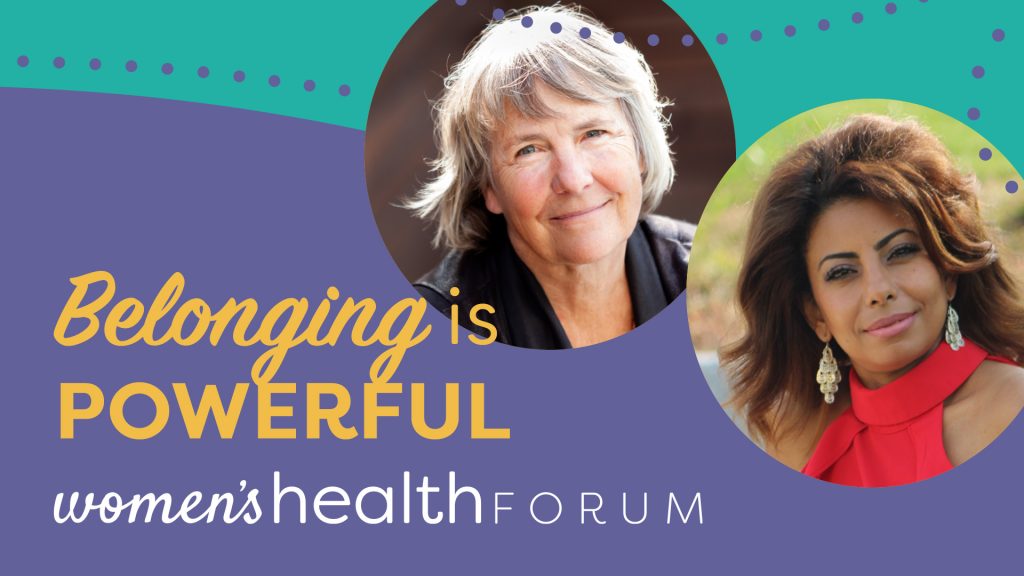 MANKATO (October 19, 2020) — The Women's Health Forum, an annual and free Mankato Clinic event, will be a virtual event on Tuesday, October 27. For the safety and health of our community, the Women's Health Forum will be hosted on the WebEx Event Center platform.
This year's topic is "Belonging is Powerful." Humans crave connection and belonging. Belonging is a universal human need that plays a major role in our health and well-being and provides shelter from stress and depression. Presenters Mary Ann Boe and Cecel Fountain will share their personal stories of how connection and belonging, as well as the absence of it, has impacted them.
"This topic is especially timely. In 2020, we learned how profoundly our well-being is tied to our daily connections with friends, family, coworkers and our community. Join the Women's Health Forum and learn why belonging is so powerful and be inspired to strengthen your connections to others," said Katie Thompson, DO, Mankato Clinic Family Medicine.
What: Women's Health Forum Virtual Event hosted by Mankato Clinic
When: 6:30-7:30 p.m. Tuesday, October 27
Cost: FREE
Details: Webex Event Center is a virtual event platform that works inside your web browser with no program to download or install. Join the event through your computer or use the dial-in option you receive via email after registering for the event.
-end-
About Mankato Clinic
Mankato Clinic was founded in Mankato, Minn., in 1916, by five area physicians who believed that a comprehensive, multi-specialty group practice offered the best means of providing quality health care to the residents of southern Minnesota. The Mankato Clinic has grown to over 150 physicians and practitioners and employs over 800 people and is one of the only physician owned and led medical facilities in the state of Minnesota.