Pain can impact your life in so many ways. If pain is keeping you from living your life, performing daily activities and doing things you love, there is hope. Mankato Clinic Pain Management Center offers innovative pain treatments. Our goal is to help patients restore function, relieve pain and renew hope.
We offer a wide range of advanced, minimally invasive therapies to treat pain and get your life back. Our specialized providers start by identifying the source of your pain, recommending treatment options and creating a personalized plan.
For appointments: Call 507-625-7246
All-in Approach
We treat the whole person. Our providers work with each patient to develop a comprehensive, individualized treatment plan that may include: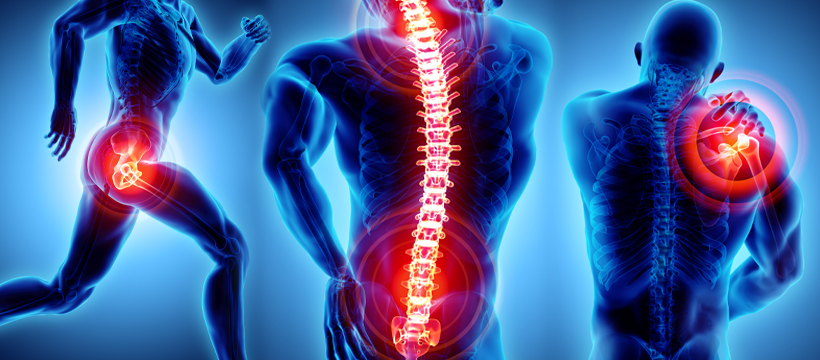 Interventional procedures
Psychological therapies
Medication management
Co-management of patients with physical therapy and occupational therapy
Lifestyle modifications such as exercise, diet, and smoking cessation
Complementary and alternative medicine such as acupuncture and massage therapy
Our providers have expertise in the treatment of painful conditions. We can help patients who suffer from:
Back pain
Compression fractures
Complex regional pain syndrome (CRPS)
Headaches
Herniated discs
Joint pain including hips, shoulders and knees
Neck pain
Fibromyalgia
Pelvic pain
Diabetic neuropathic pain
Cancer pain
Work-related injuries
Sports injury
Spinal stenosis
Carpal tunnel
Post herpetic pain-shingles
Painful bulging discs
What can you expect at the Mankato Clinic Pain Management Center?
Our goal is to provide you with an exceptional patient experience. At your first visit, one of our providers, will take a detailed patient history. This is an important step for a successful diagnosis. Our providers use their years of experience and expertise to pinpoint the cause of your pain and they will work with you to create an individualized treatment plan.
How can I schedule an appointment?
You can call 507-625-7246 to schedule an appointment. Most insurance plans require a referral, so we do recommend that you call your insurance provider to check what is required for services at the Mankato Clinic Pain Management Center.
Early intervention can make a difference. Talk with your primary care provider today about the Pain Management Center.
Pain Management Center
Madison East Center
1400 Madison Ave., Suite 402, Mankato
507-625-7246 or request an appointment here
Pain Management Center Providers