Oncology – Hematology (Cancer Care and Blood Disorders)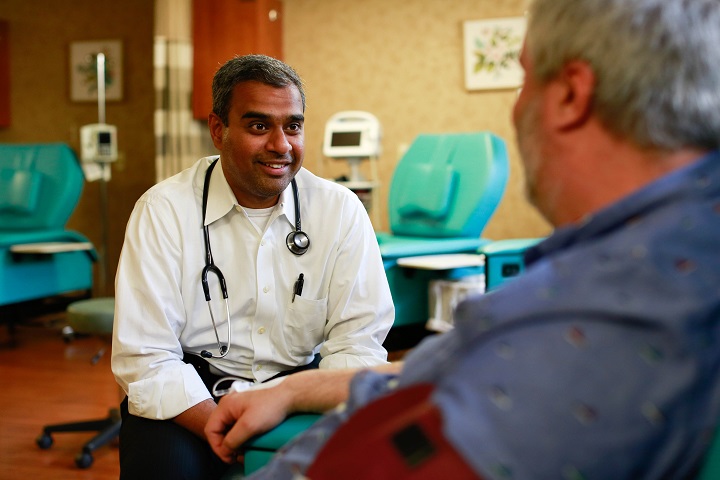 We understand that being diagnosed with a serious and complex illness, such as cancer or a blood disorder, can be overwhelming and confusing.
We also understand how important it is to find care close to home and the support you need at this time. We are here with a board certified physician in oncology and hematology, as well as a highly skilled team of nurses to support you, answer your questions and let you know what to expect next.
Care is provided in our infusion center, which treats adult patients with infusions of both chemotherapy and non-chemotherapy medications. We are dedicated to providing you the treatment you need right here so you don't have to travel.
Patient Stories
Additional Resources
Oncology–Hematology
Main Street Clinic
1230 E Main St., Mankato
507-389-8513 or request an appointment here
Oncology – Hematology (Cancer Care and Blood Disorders) Provider