Enara Weight Loss Program



The Mankato Clinic in partnership with Enara Health is focusing on helping people meet their health goals. Enara is a virtual weight loss program that takes a multi-disciplinary and sustainable approach based on diet and exercise. Results show people lose weight, keep it off, and reduce their risks of chronic disease.
In the virtual program, patients will:
Begin with a comprehensive medical assessment which looks at medical history, lifestyle, metabolism and emotions.
Receive an Enara Health coach and care team who will build a customized weight loss plan that includes a personalized diet and exercise plan.
Track their progress through an easy-to-use phone app and get 1-on-1 support from their Enara Health coach.
Talk to your primary healthcare provider and learn more here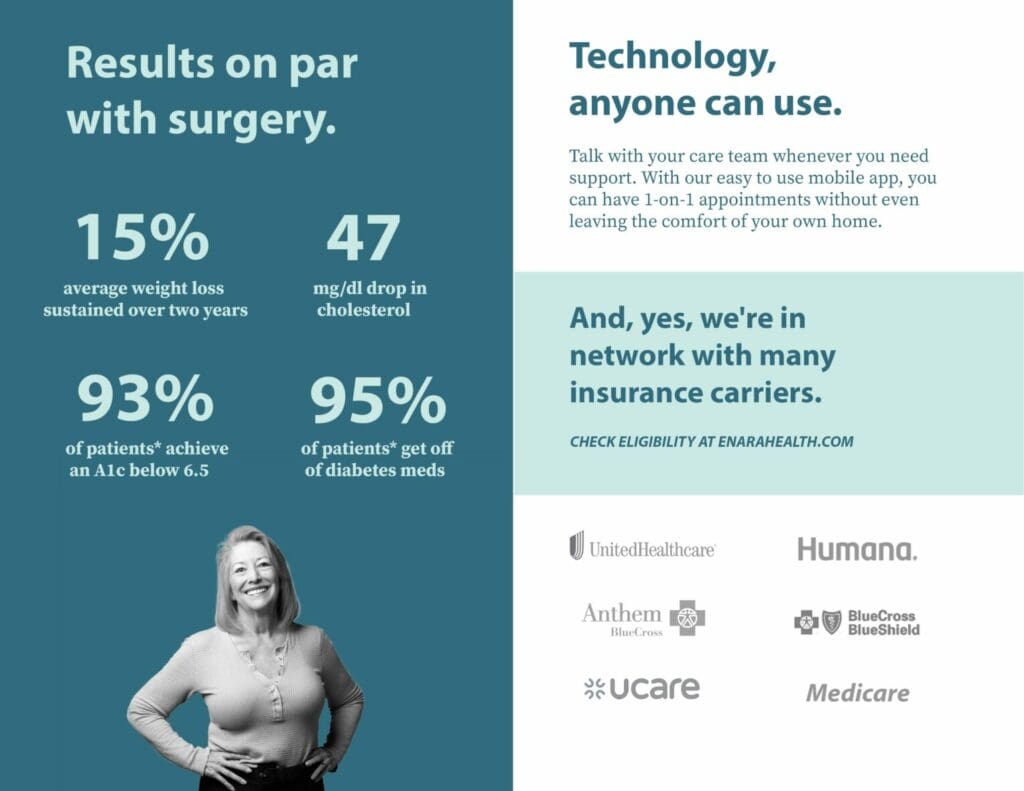 What can I expect from the Enara Health Weigh Loss Program?