Carla Goerish MD
Carla Goerish is currently accepting new patients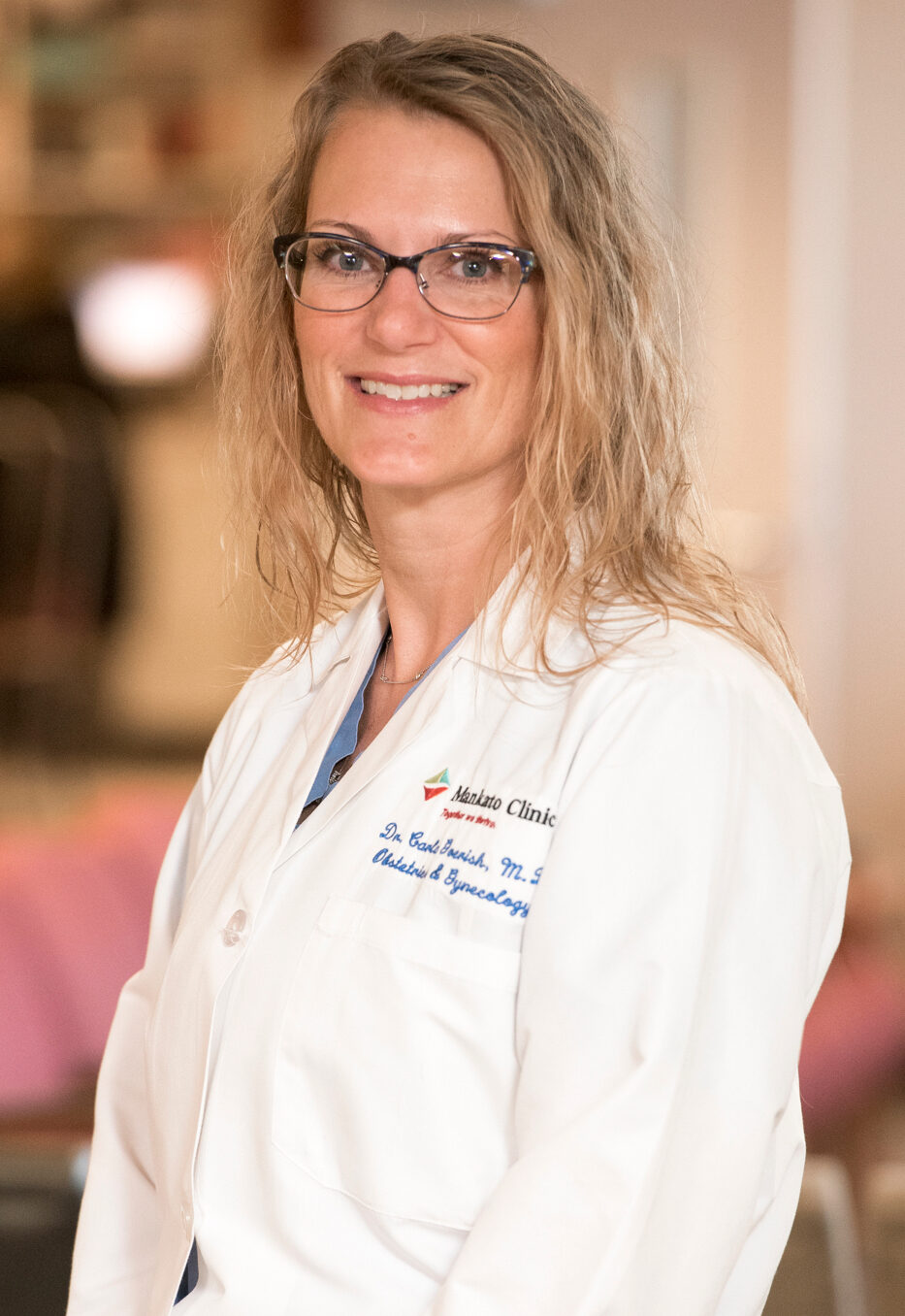 "This is one of the few specialties that allows us to meet the patient at a young age and follow them into menopause and beyond.  Caring for all  that happens to them from an obstetrical/gynecological standpoint. I love the relationship that I have with my patients!  I chose this specialty because of its ability to combine a  clinical practice, delivering babies, and surgery. It is rewarding for so many reasons!"
About Carla Goerish
Dr. Carla Goerish's goal is to be a good listener and, even more importantly, her approach is to treat her patients how she would like to be treated if she were in their place.
Dr. Goerish provides the full range of obstetrical and gynecological services to women in all stages of life. Her clinical interests include pregnancy, labor & delivery and postpartum care. A skilled surgeon, she embraces minimally invasive methods to include laparoscopic and vaginal hysterectomies. She performs robotic-assisted hysterectomies, removal of adnexal masses and endometriosis surgery. Dr. Goerish also does vNOTES hysterectomies and procedures. This new surgical method can offer women a faster recovery with less pain and no scars.
In 2001, Dr. Goerish moved to Mankato with her 4-year-old twins.  A southern Minnesota native, she wanted her kids to have a similar experience as she did when she was growing up.
"I am so happy that I chose the Mankato Clinic to start my practice so many years ago! It has been a great opportunity for me and the other providers are amazing!"
Outside of work, Dr. Goerish has an adorable rescue dog to occupy her quiet house since her twins have grown up. Her husband, family and friends  are very important to her and she loves spending time together at their cabin. She tries to exercise regularly to reduce stress.
"I have a goal of doing some leisure reading rather than just medical journals. We will have to see if I find more than 24 hours in the day to achieve that goal!"
Languages

English

Interpreter services available.
Education
Medical Degree

University of Minnesota, Minneapolis, MN

Residency

Obstetrics, Gynecology, Parkland Memorial Hospital, Southwestern Medical Center, Dallas, TX

Board Certification(s)

American College of Obstetrics and Gynecology
Additional Details
"I have always been able to have good conversations with Dr. Goerish, about my health concerns, and I trust her."