Star Tribune Names Mankato Clinic a 2015 Top Workplace
Monday, June 15, 2015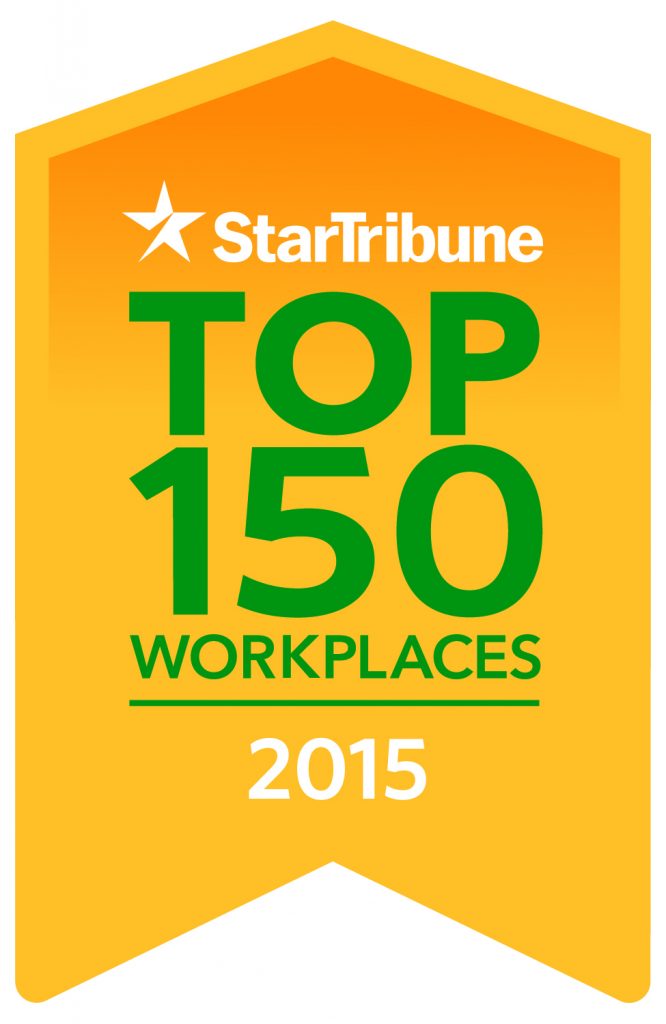 Mankato Clinic has been named one of the Top 150 Workplaces
in Minnesota by the Star Tribune. The Top Workplaces special section was published in the Star Tribune on Sunday, June 14. The report can also be found at StarTribune.com/topworkplaces2015.
Produced by the same team that compiles the 24-year-old Star Tribune 100 report of the best-performing public companies in Minnesota, Top Workplaces recognizes the most progressive companies in Minnesota based on employee opinions measuring engagement, organizational health and satisfaction. The analysis included responses from over 69,100 employees at Minnesota public, private and nonprofit organizations.
The rankings in the Star Tribune Top 150 Workplaces are based on survey information collected by WorkplaceDynamics, an independent company specializing in employee engagement and retention.
Mankato Clinic was ranked 11 on the large company list.
"As a service organization, we know that having an engaged workforce is absolutely essential to our success," Mankato Clinic CEO Randy Farrow said. "Without dedicated and committed staff, we will not be successful in achieving our goals. We've put a big focus on creating the kind of work environment where people feel valued and supported so they can contribute their very best and thrive. Being recognized as a top employer by the Star Tribune is a nice acknowledgement of everyone's effort to make the Mankato Clinic an employer of choice for this region."
Star Tribune Publisher Michael J. Klingensmith said, "The companies in the Star Tribune Top 150 Workplaces deserve high praise for creating the very best work environments in the state of Minnesota. My congratulations to each of these exceptional companies."
The Mankato Clinic was founded in Mankato, Minnesota in 1916, by five area physicians who believed that a comprehensive, multi-specialty group practice offered the best means of providing quality health care to the residents of southern Minnesota. The Mankato Clinic has grown to over 130 physicians and practitioners and employs over 750 people and is one of the only physician owned and led medical facilities in the state of Minnesota.
…………………………………
To qualify for the Star Tribune Top Workplaces, a company must have more than 50 employees in Minnesota. Over 2,100 companies were invited to participate. Rankings were composite scores calculated purely on the basis of employee responses.