Mankato Clinic Providers are Recognized as Community Caregivers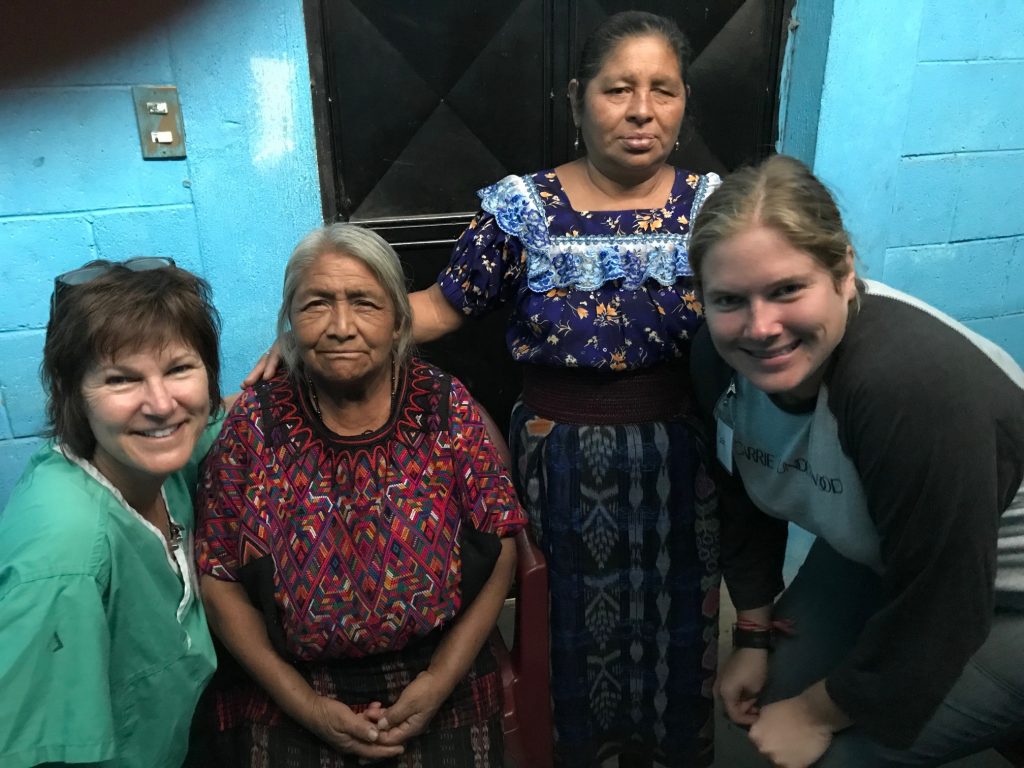 Friday, May 31, 2019
MANKATO (May 28, 2019) — Richard Peller, MD, Susan Peller, CNP, and Cathy Davis, MD, of Mankato Clinic are being recognized as Community Caregivers in the June issue of Minnesota Physician magazine. The Pellers and Cathy Davis provide free medical care to people living in remote areas of Guatemala and Mexico through Minnesota Doctors for People, a nonprofit cofounded by Susan Peller in 2006.
Since then, the organization has completed more than 25 medical mission trips. With the help of roughly 200 volunteers, they have traveled to San Lucas Toliman, Guatemala, and Chiapas, Mexico, where they have served the medical needs of over 12,000 people.
With a team of eight-12 volunteers, they set up primary care clinics in remote villages in these regions. For many people, this pop-up clinic may be the only chance they have to see a doctor all year. They do not have access to hospitals. ​In 2018, the organization coordinated three week-long medical mission trips.
In April 2018, Davis and Susan Peller led a team to San Lucas Toliman, Guatemala. With their team, they treated 50-65 patients a day in clinic and made several house calls. Health conditions include coughs, colds, rashes, obstetrical issues and malnutrition. Chronic pain is also prevalent due to the physical work the Highland Maya people do. In November 2018, the Pellers returned to serve.
In February 2018, Richard Peller served in Chiapas, Mexico. The team traveled across the region to set up primary care clinics where they treated 40-60 patients daily. They also taught patients ways to prevent dehydration when working outside on hot days. Mankato Clinic physical therapist Megan Linder, PT, DPT, joined this trip and demonstrated ways to relieve and prevent chronic neck and back pain.
For medical professionals and volunteers, these short-term mission trips are life changing and often inspire them to return. On the Minnesota Doctors for People website, Susan Peller wrote, "Coming home from Guatemala is always a transition. I don't wake to the roosters and the smell of smoke in the morning and I find I miss that. Most of the people I encounter during the day don't worry about not having enough food for their family. The stark differences between there and here are painfully apparent."
Also in 2018, Minnesota Doctors for People purchased an oxygen concentrator for a 13-year-old boy who was hospitalized for more than 10 months due to tuberculosis, respiratory conditions and malnutrition. The oxygen device made it possible for him to return home to his village in Chiapas, Mexico. His dream is to be well enough to use a portable device and go to school.
To learn more about Minnesota Doctors for People, visit www.mndp.weebly.com. The organization has completed two trips in 2019, with a third trip planned in November. Trips are also planned for 2020.
About Minnesota Doctors for People
Minnesota Doctors for People is a non-profit corporation that provides free medical care to underprivileged people in the world. Since 2006, MDP has completed more than 25 medical mission trips with the help of more than 200 volunteers. The organization has provided medical care to more than 12,000 people in Guatemala and Mexico.