Mankato Clinic Opens New North Mankato Family Medicine Building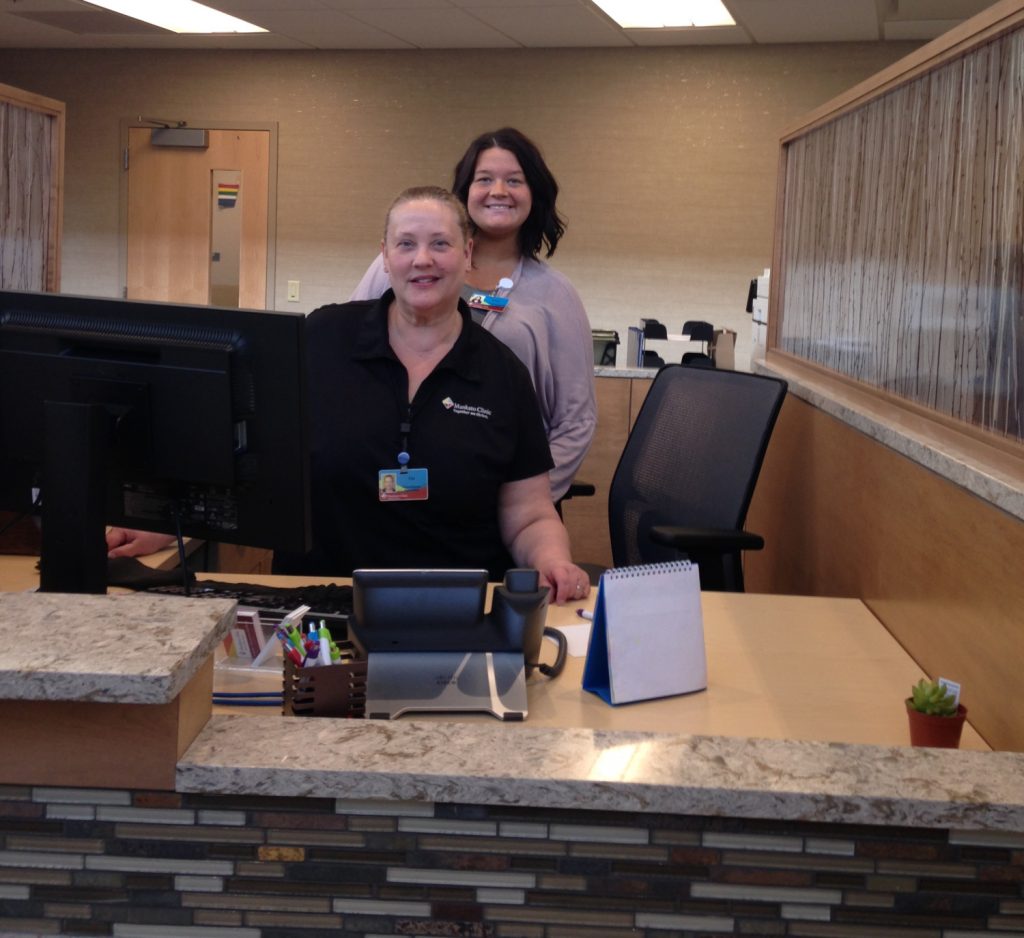 Thursday, May 09, 2019
MANKATO (May 1, 2019) — Mankato Clinic is proud to announce the opening of its new North Mankato Family Medicine building on Monday, May 6. The new building is at the same location as the current North Mankato clinic, 1575 Lookout Drive, North Mankato.
"We are excited to see patients in our new clinic! With more space and services, we can better serve our patients," said Dr. Leah Breit, MD, North Mankato Family Medicine. "We are still a neighborhood clinic. Our patients will see the same friendly faces when they walk in the door."
Built in 1984, the current facility in North Mankato needed multiple updates and more space to meet the needs of patients. The new 27,000 square-foot facility is three times the size of the current facility. Larger exam rooms better accommodate patients who bring family members to appointments. The exam rooms also support team-based care in which nurses join the provider in the room. All new state-of-the-art diagnostic imaging equipment has been installed.
Patients will enjoy a spacious lobby with a Kasota stone fireplace, children's play area and enhanced privacy at registration, patient services and in the laboratory. All artwork is by local photographer Sara Hughes.
"When we began planning in 2015, we asked our patients what they would like to see in a new building. Our priority is our patients' comfort, convenience and privacy," Dr. Breit said.
North Mankato Family Medicine currently has six providers: Daniel Anderson, MD; Leah Breit, MD; J. Andrew Miller, MD; Deborah Schilling, PA-C; and two new providers Sagan Dobie, PA-C; and Amy Jo Sorensen, DO. New patients are welcome. Designed for further growth and expansion, the new clinic can house additional providers in the future.
The final phase of construction is removing the old building and completing the parking lot by mid-July. Mankato Clinic will continue to serve patients without interruption during this phase.