Mankato Clinic Foundation partners with Educare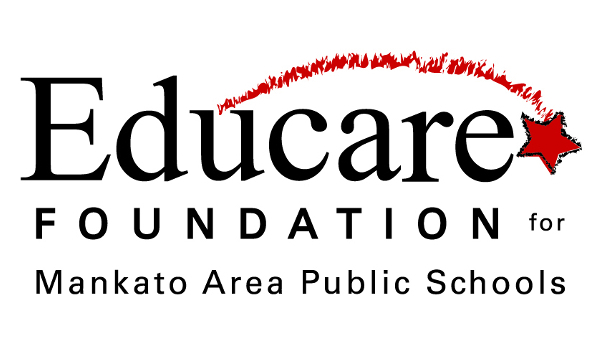 MANKATO (February 16, 2023) — The Mankato Clinic Foundation has awarded $25,000 to the Educare Foundation to support initiatives and programs in Mankato Area Public Schools for a total of $100,000 in grants since 2019. Beginning in 2023, Mankato Clinic Foundation grants will help support social, emotional and equitable learning tools and programs.
"Through this partnership, we have been able to make a difference for students and teachers in our classrooms and schools," said Marcia Bahr, Mankato Clinic Foundation president. "By focusing on social, emotional and equitable learning tools and programs moving forward, our funding is tied more closely to our passion to foster the health and well-being of our community members."
The Educare Foundation funds Ed Waltman mini-grants to teachers for learning tools. In the 2021-22 school year, the Mankato Clinic Foundation funds helped purchase diverse student books, cardio drumming sticks, a sensory learning room, multi-ethnic play people sets and books on social emotional skills. Larger Educator Initiative grants included music labs at Mankato East and West high schools.
"Educare is passionate about funding innovative ideas! With community partners like the Mankato Clinic Foundation we can do more in our schools; we can encourage teachers to think creatively and design new ways to make the standards and curriculum come alive for our students. Education and learning really is more powerful when we engage the kids!" said Kyena Cornelius, MNSU-Mankato, College of Education, chairperson of Educare Foundation Grants Committee.
About Mankato Clinic Foundation
A small, dedicated group of physicians started the Mankato Clinic Foundation in 1965, making it one of the oldest foundations in Minnesota. The mission of the Mankato Clinic Foundation is to encourage and support the health and well-being of our community through initiatives that promote and improve community wellness. The foundation receives the majority of its funding from Mankato Clinic physicians, along with giving by Mankato Clinic staff and the greater Mankato community.
About Educare Foundation
The Educare Foundation, a non-profit organization founded in 1995, has provided more than $1.2 million in financial support to Mankato Area Public Schools. Educare's support goes beyond the normal operating budgets to fund programs and activities that enhance educational opportunities for all students, encourage teachers to explore new ways of learning and provide a vital link between the community and the classroom. Visit www.educarefoundation.org to see a highlight of grants funded by Educare.