Mankato Clinic Foundation Announces Grant Recipients During Quarter Two
MANKATO (May 26, 2022) — To support health and wellness in our region, the Mankato Clinic Foundation has approved $47,500 in grants to community organizations during quarter two.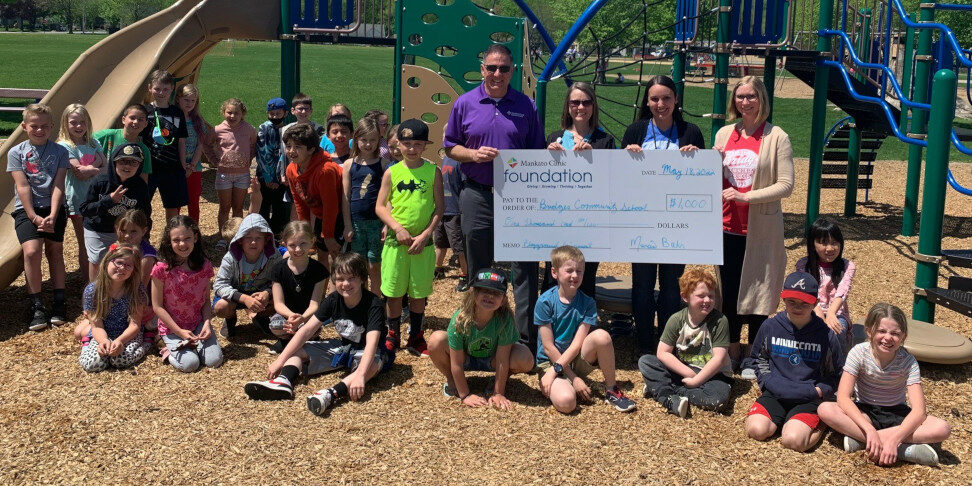 Receiving grants for quarter two are:
Bridges Community School – Sporting goods for playground ($1,000)
Camp Sweet Life Adventures – summer camp for youth with diabetes ($5,000)
Camp Sweet Life Adventures – CSL Connects youth with diabetes year-round ($2,000)
Lutheran Social Services Foster Care ($2,000)
MN Brain Injury Force – events for people with brain injuries ($2,500)
New Foundations St. Peter – Project Let's G.O. (Go Outdoors)! to offer free outdoor field trips for kids ($5,000)
WellShare International – community health workers ($30,000)
Mankato Clinic physicians provide the majority of the foundation funding as a way to give back to the community and support organizations that strive to improve health and wellness in the communities they serve. In the last 10 years, the Mankato Clinic Foundation has provided more than $1.8 million in scholarships and grants to worthwhile organizations, programs and projects.
Grants are awarded on a quarterly basis and are considered through an application process. More information and applications can be found at www.mankatoclinic.com/Mankato-clinic-foundation. The next grant application deadlines are June 1 and September 1.
-end-
About the Mankato Clinic Foundation
A small, dedicated group of physicians started the Mankato Clinic Foundation in 1965, making it one of the oldest foundations in Minnesota. Since that time, the foundation has expanded its reach by supporting community health events and offering educational health-related programs to the community. The foundation receives the majority of its funding from Mankato Clinic physicians, along with giving by Mankato Clinic staff and the greater Mankato community.