Mother's Journey: When Your Daughter Must Fight Like a Girl
November 5, 2018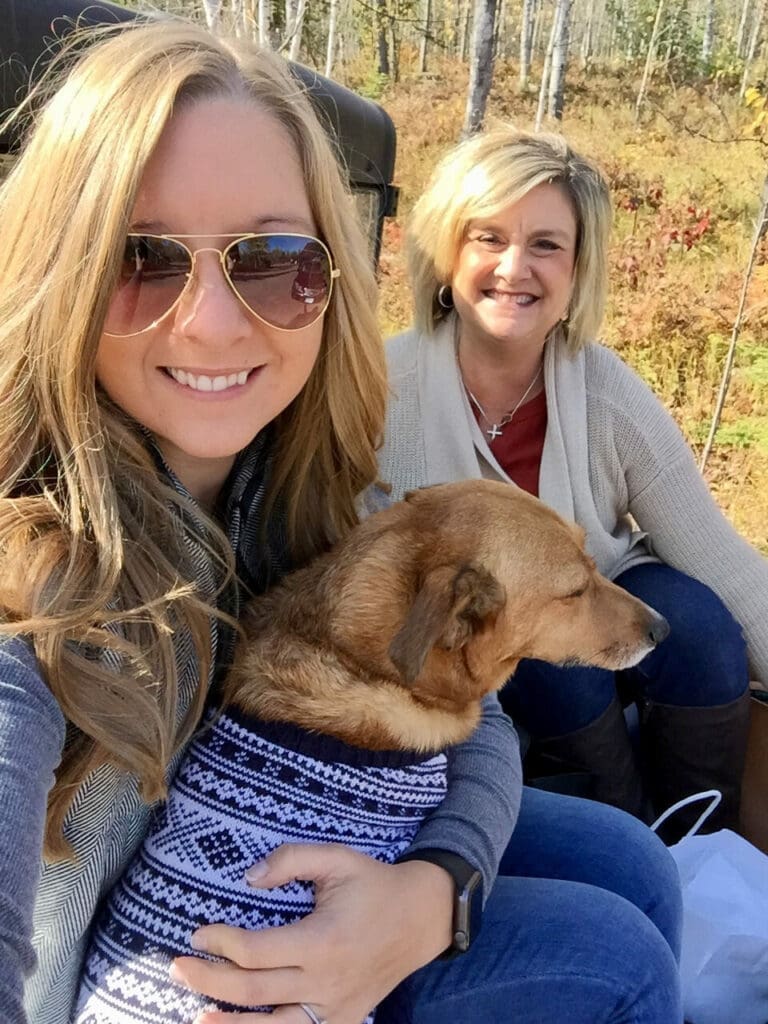 Val Bembenek is manager of the Mankato Clinic Obstetrics and Gynecology Department. She is secretary of Angels of Breast Cancer founded by Mitzi Roberts of Dance Express. Her daughter Kelli danced at Dance Express from age 3 through her senior year.
When my daughter Kelli told me she found a lump near her armpit, my motherly instincts kicked in. I promptly helped her schedule an appointment and then encouraged her to choose surgery to remove the lump.
The surgeon came to my office within the Mankato Clinic the day after her lumpectomy and I knew it was cancer. It was so hard to call my daughter to tell her to come in for the results.
My 24-year-old daughter had breast cancer. A recent college graduate, she was working and living by herself in the Twin Cities. She continued to live and work in Minneapolis and receive her care at Virginia Piper Cancer Institute.
As a nurse and mom, you want to have an answer right away. We had to wait several days for test results to help determine her treatment. We learned she had triple-negative breast cancer which is very aggressive.
I was a mom first and foremost. I was going to beat this for my daughter at all costs. As a nurse I was able to ask the right questions. Doctors give you options, but you have to make the final decision on your course of treatment. Kelli trusted me to help her make her decisions, but she was very strong and positive in her decisions. My goal was to ensure Kelli had the best of care and to do whatever it took to make her cancer free.
First, Kelli needed a port so chemotherapy would not wreck her veins or burn her skin as her treatment called for 16 total rounds. Chemo began the day after her port was placed. I was with her for every single round. Her dad, brother and sister also came for moral support.
She wore a cold cap during chemotherapy and for an hour before and four hours after. The caps chill the scalp so she was able to keep 50 percent of her hair. Her uncle was there each time to assist with the cold cap. Kelli wrapped up in an electric blanket to stay warm during treatments.
The first four rounds of Kelli's chemo regimen were every two weeks. After these rounds, she was so weak that I'd stay overnight. Then I'd cry all the way home and wish it was me. On her last 12 rounds she was tired but not as sick.
Kelli kept an amazingly positive attitude. She worked and never stayed home and sulked. Her oncologist advised her to do the things you love because that will help you through it. He said no amount of sleep will cure your tiredness.
Her aunt and uncle bought her a small freezer. I made super healthy food and froze meals-for-one in small containers. Kelli used a juicer to eat lots of fruits and veggies. I knew if she didn't have to prepare her own meals, chances were better that she would eat well.
After chemo, she underwent a bilateral mastectomy and full reconstruction. During this time, she got a painful infection that required antibiotic injections. She went home with a line in her vein and administered her antibiotics by herself for a month. She remained upbeat.
Kelli's treatment took a full year from diagnosis in March 2014 to final reconstruction surgery in March 2015. She also had 33 rounds of radiation treatments over six weeks. Her friends were a great support to her throughout the entire process. I was on mission mode the entire year. I treated her as much like a princess as I could.
Today, Kelli is an executive team leader in human resources for Target Corporation. She married a wonderful guy this summer. In 2019, she will mark five years as a survivor!
As a mom, I will always worry about Kelli but I am trying to let go of the fear. As a nurse, I'm an advocate for breast self-exams. Should you feel a lump, please get it checked out at your provider's office. By taking action, Kelli became a survivor.