Erin's Kitchen: Salmon is Quick and Nutritious
July 8, 2021 by Erin Gonzalez, MS, RD, LD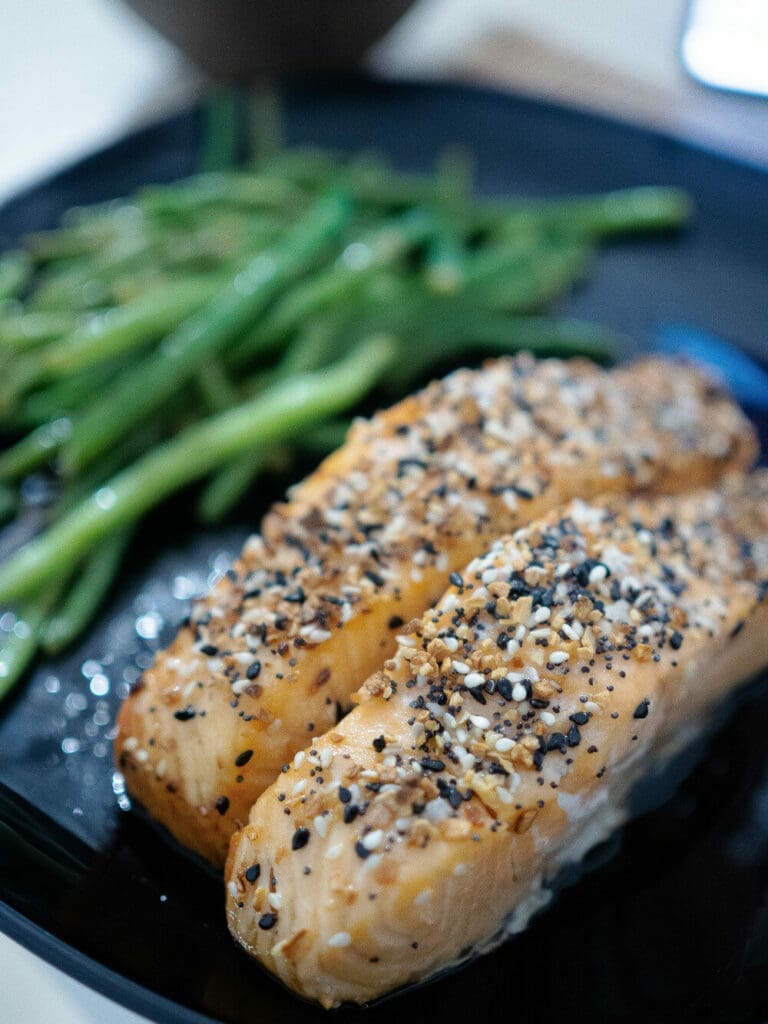 Salmon is one of our favorite go-to dinners for busy weeknight suppers! A friend of mine, who grew up in Alaska and whose family are salmon fishers, gave me the best tip for cooking salmon. Just add steak seasoning! We have never looked backed or searched for another recipe! Whether you are cooking this in the summer on your grill or inside as a fast, easy one sheet pan meal in your oven, cleanup is a breeze.
Recipe
Salmon filet (size depends on your family)
Steak seasoning
Olive oil
Lemon slices (optional)
Instructions
Coat the flesh side of the salmon with oil and season evenly with steak seasoning.
Grill the salmon skin side down over direct high heat with the lid closed, for about 12-15 minutes. The salmon will be medium-rare when an instant read thermometer inserted into the thickest portion reads 120 F. The flesh of the salmon will turn a lighter pink color and should flake apart easily.
On the Side: Add your favorite starch such as potatoes or whole-grain rice along with a vegetable and you have a complete, balanced meal. Our family loves to add baby potatoes and steamed green beans!
Bonus Tip: If this is your family's first time trying salmon, consider also adding fruit and bread to ensure everyone has a variety of food they can fill up on. Be sure to round out the meal with known foods so they don't feel so overwhelmed by the meal. Keep in mind, your child may not try the salmon the first time it is offered and that is OK! Keep offering and get them involved in the meal preparation. Let them sprinkle on the seasoning or cut the lemon slices. Research tells us the number of exposures to change a child's preferences to a new food increases with age. One study found infants only need one exposure to increase liking and consumption of a new food, while others demonstrated that 2 year olds required between 5 and 10 exposures, 8 to 15 exposures are needed for 3-4 year olds, and up to 20 exposures for 7-9 and 10-12 year olds.
Health benefits: The American Heart Association recommends consuming 8 ounces or two servings of omega-3 rich fish a week. Salmon is high in heart healthy omega-3 fatty acids which is a powerhouse for decreasing inflammation in the body associated with chronic diseases such as heart disease and diabetes.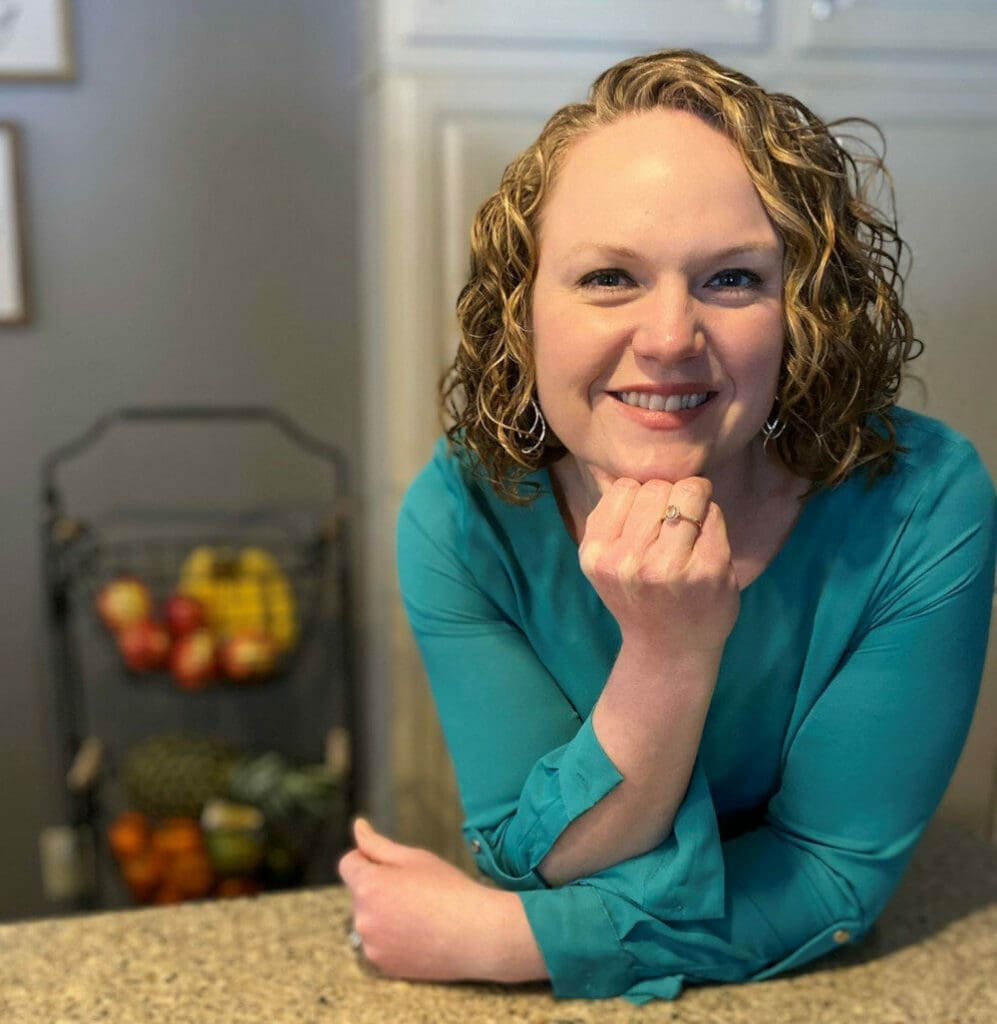 Erin Gonzalez, MS, RD, LD, leads the Mankato Clinic Nutrition Education Center. Erin's home runs on easy and nutritious meals and snacks that her kids and husband love.
Erin Gonzalez, MS, RD, LD, is a non-diet, Intuitive Eating dietitian who helps people learn how to have a healthy relationship with food and their body so they can eat in a way that honors enjoyment and nourishment with food. She offers nutrition education for chronic health conditions, nutrition and lifestyle change coaching, and counseling for disordered eating.