Erin's Kitchen: Buffalo Chicken Stuffed Spaghetti Squash
October 12, 2021 by Erin Gonzalez, MS, RD, LD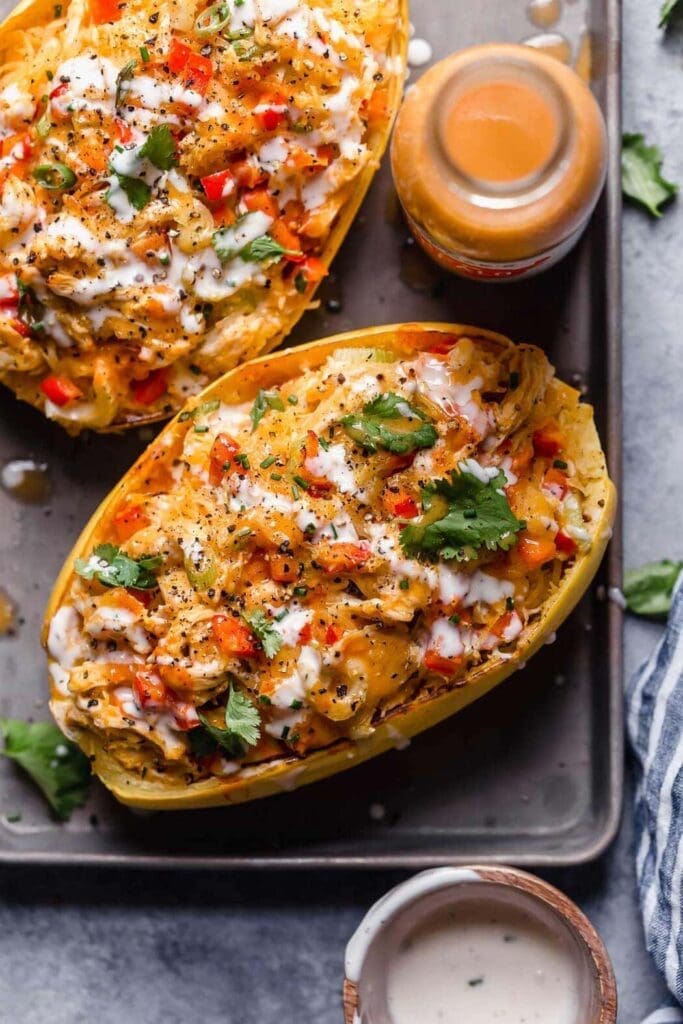 Back to school means life is even busier than usual. Work, school, sports activities tend to take up any free time. Meal prepping is vital to ensure the foods you find enjoyable and the foods that help your body feel its best are available when it's time to eat! I love this Buffalo Chicken Spaghetti Squash recipe from the Real Food Dietitians. It is quick and easy to prepare on a Sunday meal prep, is full of flavor and tastes just as good warmed up throughout the week!
Recipe
1 ¼ lbs chicken breast, cooked and shredded
1 medium spaghetti squash, halved (about 2– 2 ½ lbs.)
2 ribs celery, thinly sliced
2 green onions, white and green parts thinly sliced
½ cup diced red bell pepper
½ cup Mild Buffalo Sauce
Optional: ¼ cup Ranch Dressing
Optional: ¼ cup crumbled blue cheese
Instructions
To roast the squash:
Preheat oven to 350°F.
Line a baking sheet with parchment paper and set aside.
Slice both ends from squash and discard.
Stand squash up on one of its cut ends and use a large knife to cut the squash in half lengthwise.
Scoop seeds and stringy insides out using a large spoon.
Place squash cut-side down on the baking sheet.
Bake for 30-40 minutes or until squash is tender. Baking time will depend on the size of your squash, larger squash requiring a longer cook time. When squash is tender, allow to it cool slightly before using a fork to gently scrape the squash into a large bowl. Reserve the squash shells.
While squash is roasting, cook the chicken on the stovetop. Place a medium skillet over medium-high heat. Add 1 tsp. avocado or coconut oil and swirl pan to coat with the oil. Add chicken and ½ cup water. Once the water begins to simmer, reduce heat and cover. Cook chicken for 15-18 minutes or until cooked through. Move chicken to a cutting board to cool slightly before shredding with two forks.
To assemble, place squash shreds, chicken, celery, onions, peppers and Buffalo sauce in a large bowl. Toss well to coat. Spoon squash mixture into the squash shells. Return the stuffed shells back to the baking sheet and place in 350°F oven for 10-15 minutes or until heated through.
Serve with Ranch Dressing or crumbled blue cheese, if desired.
NUTRITION INFORMATION
Serving Size: 1/4th recipe Calories: 308 Fat: 14g Sodium: 582mg Carbohydrate: 13g (Fiber: 3gSugar: 6g) Protein: 36g
Recipe adapted from Jessica Beacom at https://therealfooddietitians.com/buffalo-chicken-stuffed-spaghetti-squash/#tasty-recipes-10023.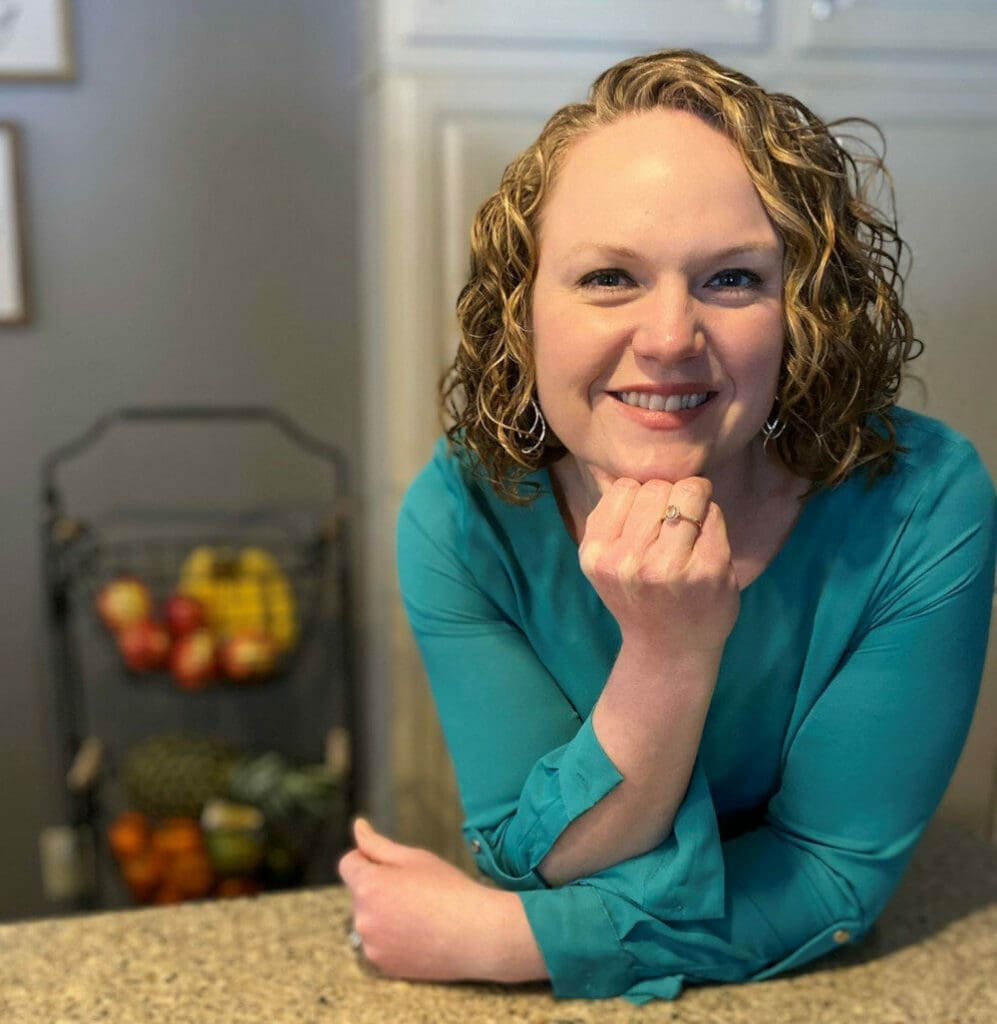 Erin Gonzalez, MS, RD, LD, leads the Mankato Clinic Nutrition Education Center. Erin's home runs on easy and nutritious meals and snacks that her kids and husband love.
Erin Gonzalez, MS, RD, LD, is a non-diet, Intuitive Eating dietitian who helps people learn how to have a healthy relationship with food and their body so they can eat in a way that honors enjoyment and nourishment with food. She offers nutrition education for chronic health conditions, nutrition and lifestyle change coaching, and counseling for disordered eating.