Celebrate the Flavors of Summer
June 22, 2018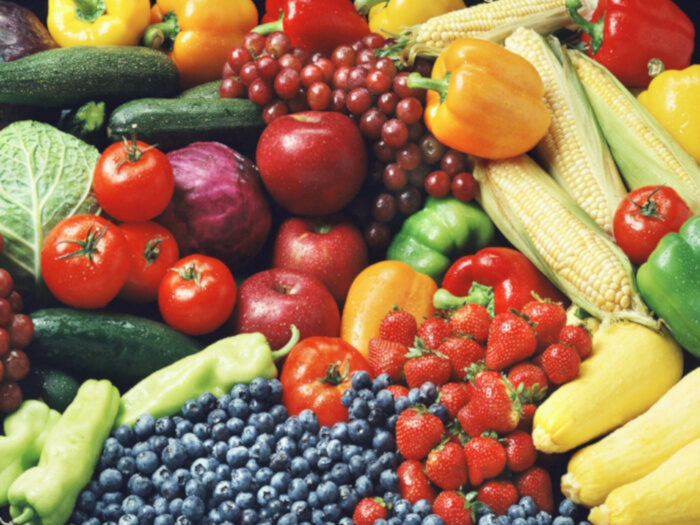 June is National Fresh Fruit and Vegetable Month and National Berry Month. Vegetables and fruits are loaded with nutrients and fiber essential to your health. In fact, fruits and veggies should fill half of your plate. Click here for tips to perk up your meals with vegetables and fruits.
Interested in eating fresh and local? Visit a farmers market.
Mankato Farmers' Market: Open Tuesdays, 3:30-6 p.m. Best Buy parking lot; Thursdays, 3:30-6 p.m., Food Hub Park in Old Town Mankato, June-October.
North Mankato Farmers' Market: Open Mondays 3:30-6:30 p.m. in the Messiah Lutheran Church parking lot beginning June 10.
St. Peter Farmers Market: Open Tuesdays 3-6 p.m.; Saturdays 8:30 a.m.-noon at the corner of Mulberry Street and Minnesota Avenue. Opening day for 2019 is June 22.
Madelia Farmers Market: Open Wednesdays 3:30-6 p.m., across from Madelia Community Hospital and Clinic, Madelia. Opening Juen 12.
Lake Crystal Farmers Market: Open Fridays 2:30-5:30 p.m., parking lot across from the Collis C Store, Lake Crystal. Opens in July.
Minnesota Grown: Search the Minnesota Grown Directory to find farmers markets, community supported agriculture (CSA) farms, and pick-your-own farms. A great family activity is going to a pick-your-own farm!
Before you head to market, learn how to keep your fruits and vegetables fresher longer.