A Good Night's Sleep Makes Life Better for Mike Smith
October 9, 2018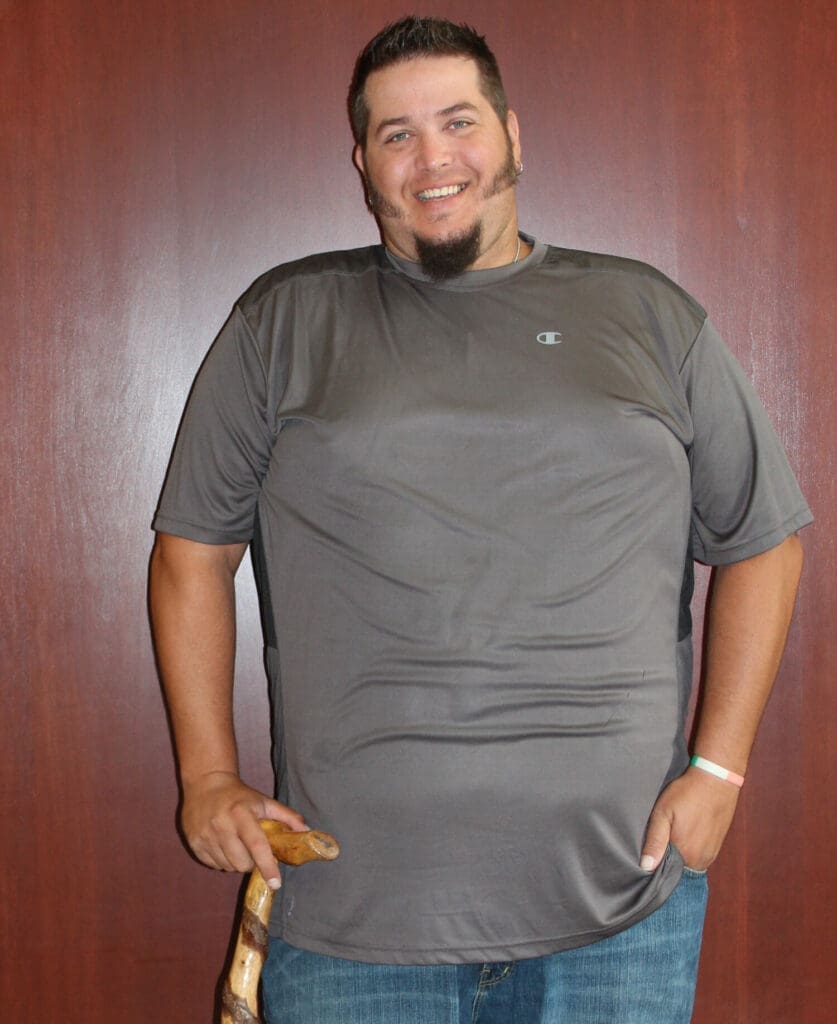 Mike Smith hadn't slept more than four to five hours a night for close to a decade. By day, he loaded up on Monster Energy drinks. Today he sleeps six to seven hours a night, sometimes eight, and drinks no caffeine.
"Just getting sleep is all I need now," Mike said. "You'd be amazed at what good sleep does. My overall attitude and general composition is better since I've been sleeping,"
In January, he scheduled a sleep study at the J. Scott Sanders Center for Sleep Medicine. He snores and knew he had sleep apnea. Sleep apnea causes people to stop and start breathing during sleep. His sleep study showed he would benefit from an auto BiPAP Machine. BiPAP stands for bilevel positive airway pressure. The machine delivers two distinct pressures for inhaling and exhaling.
Many people benefit from a CPAP machine which stands for continuous positive airway pressure. CPAP is very successful in treating mild to moderate sleep apnea. Mike had a sleep study years ago and tried a CPAP first, but it wasn't the right therapy for him. He's really happy Neurologist Rachel Ziegler, MD, convinced him to return for a second sleep study.
"I was concerned. His lack of sleep was affecting his quality of life and he was unable to stay awake during the daytime," Dr. Ziegler said.
Symptoms of sleep apnea include loud or frequent snoring, pauses in breathing, choking or gasping sounds, fatigue, unrefreshing sleep, insomnia and headaches. Sleep disorders put people at a higher risk for vehicle accidents.
"Treating sleep apnea prevents long-term health consequences. It improves sleep quality so people feel refreshed and less sleepy during the daytime. Treatment also boosts energy, improves metabolism and may even aid in weight loss. Untreated sleep apnea may lead to high blood pressure, heart disease, stroke and metabolic problems including diabetes," Dr. Ziegler said.
He was nervous about his sleep study, but he said it's just like going into a hotel room. The beds are comfortable. While it feels weird to be hooked up to a monitor and have someone watch you sleep, the staff puts patients at ease.
"The staff are so nice. They are amazing. They make it comfortable," he said.
Mike has a rare autoimmune disease that damages his kidneys. This debilitating disease attacks his legs causing nerve spasms, painful cramping and the use of a cane. He also experiences drops in his blood pressure that make him pass out. His sleep apnea therapy helps keep his blood pressure in check.
Treating his sleep apnea has also improved his marriage! His snoring interrupted his wife Brenda's sleep and they considered sleeping in separate rooms. The new machine is so quiet and she never wakes up from his snoring now.
Mike wears a full face mask when he sleeps. The memory foam mask is very comfortable. At night, he adds water to his machine and puts his mask on as soon as he lays down.
"Technology has improved in recent years as CPAP machines have become smaller, more portable and quieter. The device transmits information wirelessly so your doctor can check on you at any point in time and make adjustments to your settings. The machines are also sophisticated enough to provide your doctor with information about how well your sleep apnea is being treated," Dr. Ziegler said.
The machine is as small as a laptop computer, easy to pack for travel and simple to clean. Every month, he or his wife come to the center to get supplies for the machine. They call ahead and staff Kari Grisim and Laurie Schmidtke get their order ready for pick up at the front desk. They even know Mike and Brenda by name.
"I haven't slept this good in eight to 10 years," Mike said.
To learn more or schedule a sleep consult, call 507-389-8568.