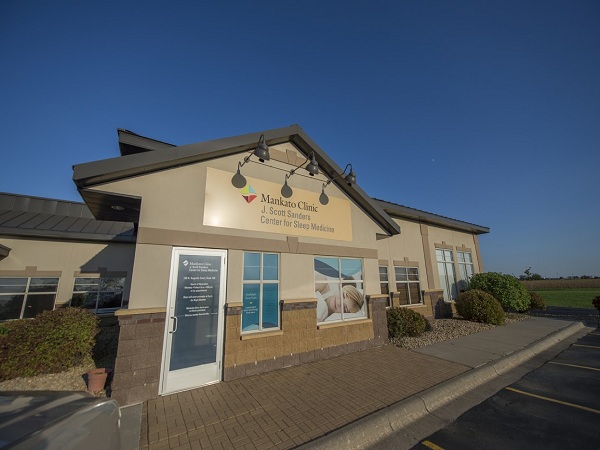 Sleep is key to our health and well-being. Good sleep helps to improve our mood, promote heart health, regulate blood sugar, support the immune system, relieve stress, maintain a healthy weight and restore our muscles. It helps us think more clearly and solve problems.
Sleep apnea is a common sleep problem. Symptoms are:
Loud or frequent snoring
Pauses in breathing
Choking or gasping sounds
Fatigue
Unrefreshing sleep
Insomnia
Headaches
If these symptoms are present, you may benefit from a sleep study. Our sleep center allows us to provide an accurate and thorough diagnosis.
Getting a sleep study is similar to checking into a comfortable hotel room. Before bed, sleep technicians will put you at ease while they place small sensors and wires that connect to a computer. They monitor your brain and body's activity while you sleep.
Your study will be reviewed by a neurologist, who specializes in sleep medicine and will diagnose and prescribe treatment. A CPAP (continuous positive airway pressure) machine is a common treatment. The CPAP keeps your airways open so you can receive optimal oxygen and quality sleep. Many devices transmit data to us so we know how well treatment is working.
Other sleep disorders that can be diagnosed and treated include:
restless leg syndrome
narcolepsy
parasomnias such as night terrors and sleepwalking
In-Home Sleep Study Option
The opportunity to have a sleep study done in the comfort of your own home is available. In-home sleep testing is cost effective, easy, and designed to provide a clear diagnosis. Your provider will determine which test is best for you.
CPAP and Related Sleep Products
Your time is important to us, and many insurance companies require us to do a prior authorization that can take up to 5 days. Please call 507-389-8520 to order your supplies and we will let you know when they are ready for pick up.
J. Scott Sanders Center for Sleep Medicine
120 N Augusta Ct, Mankato
Hours: Monday-Friday 8:00a.m. – 4:30p.m.
507-389-8520
So happy to finally get this sleep study done, excellent care! Thank you!
Tim was great!
Pillows are uncomfortable but I know you can't fit pillows to everyone. Blue lighting from the devices on the desk were distracting, everything else was great. Thank you Tim for kindness, helping to ease my nervousness and great job explaining everything.
Great staff, very helpful. Didn't make me feel uncomfortable at all, will recommend.
Kim is very good at what he does. Makes you feel at home. Pleasant experience.
I really didn't know what to expect but Tim made me feel comfortable while still being mindful of my privacy. I would recommend this sleep center to anyone looking for answers. Great experience overall.
EVERYONE WAS AWESOME!!
I was a little nervous coming in here but everyone was so nice and welcoming.
Very good experience, no complaints.
Everything and everyone were very good and professional. I felt comfortable. A window to look out would be nice.
Fantastic, extremely friendly staff and amazingly comfortable bed.
Room temp cooler than I'd like, floor cold in the bathroom.
I really felt that I was in good hands.
As far as testing goes this was an amazing experience. I was nervous coming in and Tim did a great job explaining from start to finish. I was awakened this morning by a cheery smile and attitude ready to start the day! You have an amazing team here, pleasure to be a Mankato Clinic patient.