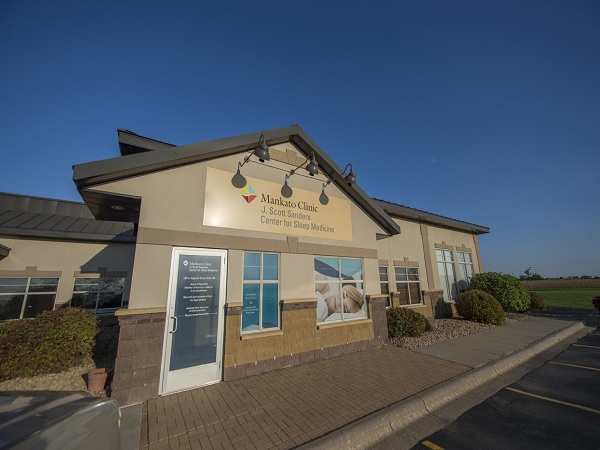 J. Scott Sanders Center for Sleep Medicine
Did you know that sleep disorders have been linked to hypertension, obesity, diabetes, cardiac abnormalities, mood disorder and headaches? Another major concern is the increased risk for accidents. It has been found that those who are sleep deprived pose a higher risk for involvement in motor vehicle accidents.
The J. Scott Sanders Center for Sleep Medicine was built to honor Dr. J. Scott Sanders' legacy of compassionate, skilled and unforgettable care. Its mission is to help others live well.

Dr. Sanders' expertise in sleep medicine is reflected in this state-of-the-art regional sleep lab, providing greater Mankato area patients with access to the sophisticated diagnostic and treatment options they need to feel good every day.
The sleep center offers a tranquil and comfortable environment, allowing Mankato Clinic health care professionals to provide the most accurate and thorough diagnosis that today's advanced technology allows.
In-Home Sleep Study Option
The opportunity to have a sleep study done in the comfort of your own home is available. In-home sleep testing is cost effective, easy and designed to provide a clear diagnosis.
Sleep Medicine
J. Scott Sanders Center for Sleep Medicine
120 N Augusta Ct, Mankato
Call to schedule an appointment: 507-389-8568
Call to order CPAP and other related supplies or any sleep related questions: 507-389-8520
CPAP and Related Sleep Products
Philips Respironics has issued a voluntary recall on many of their CPAP devices. Please use this link to check your device serial number and register your device.
We carry a large line of CPAP and related products for your needs.
Your time is important to us. Please call 507-389-8520 to order your supplies and we will let you know when they are ready for pick up. We are open Monday-Friday 8:00 a.m.-4:30 p.m.
What are patients saying?
So happy to finally get this sleep study done, excellent care! Thank you!
Tim was great!
Pillows are uncomfortable but I know you can't fit pillows to everyone. Blue lighting from the devices on the desk were distracting, everything else was great. Thank you Tim for kindness, helping to ease my nervousness and great job explaining everything.
EVERYONE WAS AWESOME!!
I was a little nervous coming in here but everyone was so nice and welcoming.
Very good experience, no complaints.
Everything and everyone were very good and professional. I felt comfortable. A window to look out would be nice.
Great staff, very helpful. Didn't make me feel uncomfortable at all, will recommend.
Kim is very good at what he does. Makes you feel at home. Pleasant experience.
Fantastic, extremely friendly staff and amazingly comfortable bed.
Room temp cooler than I'd like, floor cold in the bathroom.
Thank you!
I really felt that I was in good hands.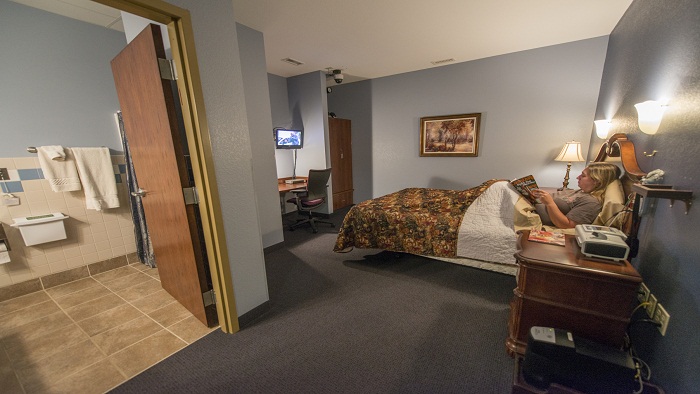 As far as testing goes this was an amazing experience. I was nervous coming in and Tim did a great job explaining from start to finish. I was awakened this morning by a cheery smile and attitude ready to start the day! You have an amazing team here, pleasure to be a Mankato Clinic patient.
I really didn't know what to expect but Tim made me feel comfortable while still being mindful of my privacy. I would recommend this sleep center to anyone looking for answers. Great experience overall.