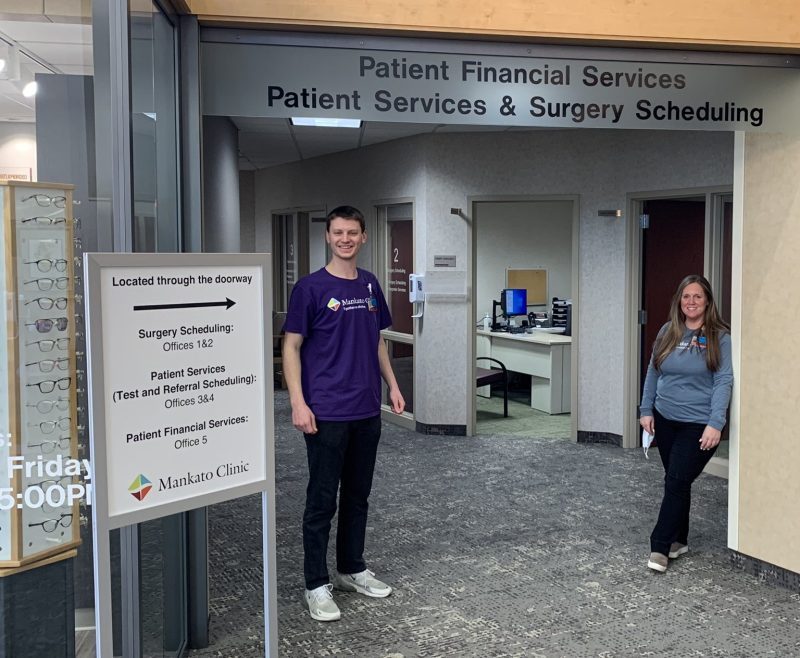 The Patient Services Department supports our patients in scheduling appointments, procedures, tests and surgeries.
Your provider may refer you to Patient Services to:
Schedule procedures such as diagnostic imaging tests and colonoscopies
Schedule surgeries for Ear, Nose and Throat, Eye Care Center, Foot & Ankle Center, Colon, Rectal and General Surgery, Gynecology and Urology
Schedule appointments with specialists
Get interpreter services
For your convenience, our Patient Services team works on site in locations across the clinic:
Children's Health Center
Daniels Health Center in St. Peter
Main Street
North Mankato Family Medicine
Wickersham Health Campus
Our Patient Services representatives also reach out to patients by phone to complete referral and scheduling requests. Patients are also welcome to call Patient Services when they receive a referral.
Patient Services staff also assist patients by providing:
Instructions on how to prep for procedures, tests and surgeries
Information on what to expect in procedures, tests and surgeries
Questions for your insurance company
Information on follow-up appointments and care
Patient Services Locations, Phone Number
FAQs