Mammography
The Mankato Clinic has two ways of performing mammograms. Our primary method for screening is 3D (3-dimensional) or tomosynthesis (TOMO).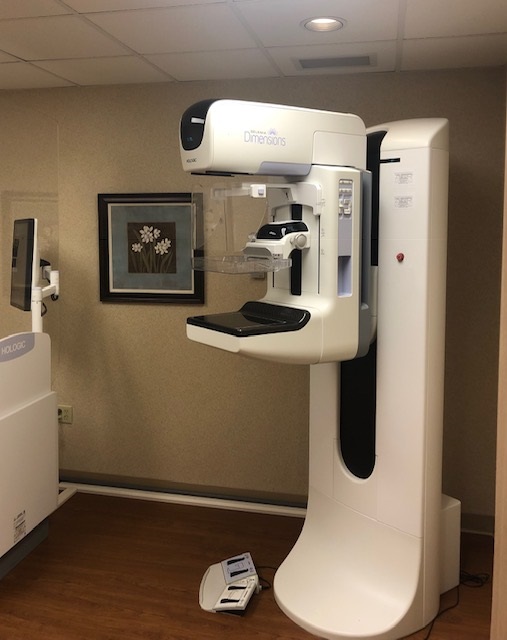 2D Screening Mammogram
X-ray picture of the breast
Covered by insurance
Might require a callback for additional imaging if findings aren't clear
3D Tomosynthesis Screening Mammogram
Images of breast in layers
FDA approved superior for women with dense breasts
Proven to detect more breast cancers than 2D in women of all breast densities
Reduce callbacks for additional imaging by 40%
Not covered by some insurances
There are two types of mammograms, screening and diagnostic.
Both of which can be done with either 2D or 3D. Read about the differences below:
Performed for routine screening where there are NO signs, symptoms or clinical findings of breast cancer.
It is coded and billed as "preventative" and coverage is determined according to your individual insurance benefit package.
Approximately 10 percent of patients will have findings on their screening mammogram that require additional imaging for further evaluation. This additional imaging will occur at a future scheduled appointment. Please do not be alarmed, the majority of patients returning for additional imaging receive a negative result (not cancer).
We will send you a letter with results. Your provider will share the results of your test with you at your follow-up appointment. If you do not have a follow-up appointment, your provider will contact you by letter. You may contact your provider's office five to seven business days after your test to obtain results or your results will be available on the Patient Portal.
Performed when there are signs, symptoms or clinical findings such as a lump, nipple retraction, discharge, skin dimpling, swelling, redness or pain/tenderness or to evaluate a finding on the screening mammogram. Because the diagnostic mammogram is reviewed by the Radiologist during the appointment and an ultrasound is generally performed, an appointment is required. Results are shared with you at this test and any next steps will be discussed.
2D diagnostic or 3D screening mammogram is performed for patients with a diagnosis of breast cancer 5 years or less. May be bilateral or unilateral for mastectomy patients.
Diagnostic mammograms are coded and billed as diagnostic, NOT "preventative" or "screening". Coverage for this imaging is determined according to your individual insurance benefit package. Please contact your insurance company directly with questions.
A diagnostic mammogram for a patient with implants and no concerns are coded as screening, but billed as diagnostic.
We recommend that you contact your insurance company prior to your appointment to understand what your coverage is for this test.
What's Next?
It is your choice which type of mammogram you receive; because of the benefits the Mankato Clinic recommends you have a 3D Tomo mammogram.
If you have questions on whether or not your insurance covers the 3D Tomo screening mammogram, please take the time now to call the number on the back of your insurance card. If they ask for an exam code. please use 77063 for 3D or 77067 for 2D.
If you have concerns about the cost of a mammogram, a Minnesota Department of Health program called SAGE, could help. Contact SAGE directly at 1-888-643-2584 or online at www.MNSAGE.com
Diagnostic Imaging
Main Street
1230 E. Main Street, Mankato
507-389-8570