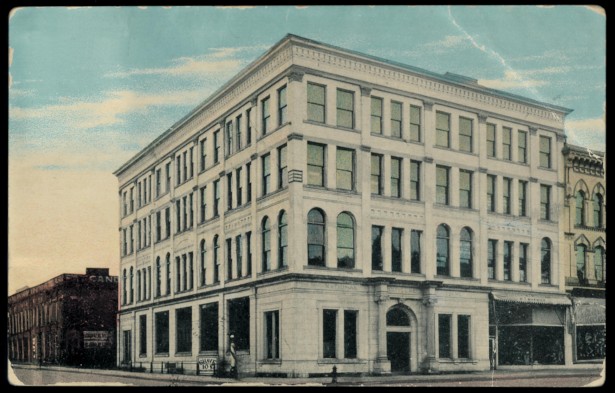 In late summer of 1916, several Mankato physicians joined together to form the Mankato Clinic.
In the late summer of 1916, Drs. A.J. Wentworth, A.A. Wohlrabe, G.R. Curran, A.F. Schmitt, C.J. Holman, Victor I. Miller, J.W. Andrews and Roy N. Andrews joined their independent practices to form the Mankato Clinic. The new clinic was located in the National Bank Building, now known as the Graif Building, pictured above, in downtown Mankato.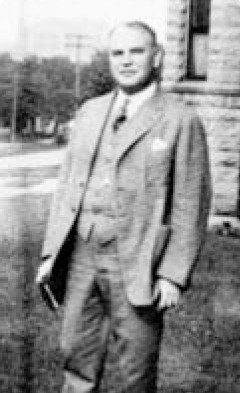 In 1920, Drs. A.E. Sohmer and J.S. Holbrook, pictured above, combined their clinic, known as the Holbrook-Sohmer Clinic, with the original eight physicians to form the Mankato Clinic Co-Partnership.
Today
The Mankato Clinic is one of Minnesota's largest physician owned, multispecialty regional group practices, with 160 providers located across eleven sites in five communities, including Mankato, North Mankato, St. Peter, Mapleton and Lake Crystal. The Mankato Clinic and satellite locations employ over 750 people, and rank among the top 15 employers in the region.
In September 2014, the Mankato Clinic opened The Children's Health Center at its Wickersham Health Campus. The Children's Health Center is home to Mankato Clinic's pediatric department. With partners Gillette Children's Specialty Healthcare and Pediatric Therapy Services, Mankato Clinic is providing specialty care that children and their families previously had to travel to find.
Mankato Clinic: Celebrating 100 years
Children's Health Center
507-389-8529
Daniels Health Center
507-934-2325
Departments of Psychiatry and Psychology
507-387-3195
Dermatology Madison East Center
507-389-8538
Dermatology River's Edge Campus
507-389-8538
J Scott Sanders Sleep Center
507-389-8520
Mapleton Family Medicine
507-524-3835
North Mankato Family Medicine
507-625-5027
Occupational Medicine
507-385-4075
Pediatric Therapy Services
507-389-5437
Urgent Care Main Street
507-389-8680