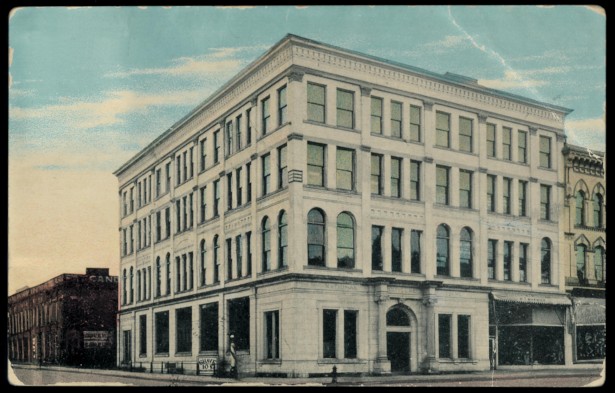 In late summer of 1916, several Mankato physicians joined together to form the Mankato Clinic.
In the late summer of 1916, Drs. A.J. Wentworth, A.A. Wohlrabe, G.R. Curran, A.F. Schmitt, C.J. Holman, Victor I. Miller, J.W. Andrews and Roy N. Andrews joined their independent practices to form the Mankato Clinic. The new clinic was located in the National Bank Building, now known as the Graif Building, pictured above, in downtown Mankato.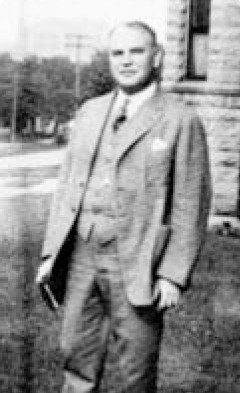 In 1920, Drs. A.E. Sohmer and J.S. Holbrook, pictured above, combined their clinic, known as the Holbrook-Sohmer Clinic, with the original eight physicians to form the Mankato Clinic Co-Partnership.
Today
The Mankato Clinic is locally owned by our physicians who are committed to the health of this region. We offer primary and specialty care with more than 175 providers and nearly 700 employees located across 13 sites in 4 communities, including Mankato, North Mankato, St. Peter, Mapleton. We value each and every member of our staff, empower employees to make decisions and promote honest and open communication.
Children's Health Center
507-389-8529
Daniels Health Center
507-934-2325
Departments of Psychiatry and Psychology
507-387-3195
Dermatology Madison East Center
507-389-8538
Dermatology River's Edge Campus
507-389-8538
J Scott Sanders Sleep Center
507-389-8520
Mapleton Family Medicine
507-524-3835
North Mankato Family Medicine
507-625-5027
Occupational Medicine
507-385-4075
Pediatric Therapy Services
507-389-5437