Jeanne Hume, Cancer Survivor, Walks to Her Own Music
November 15, 2021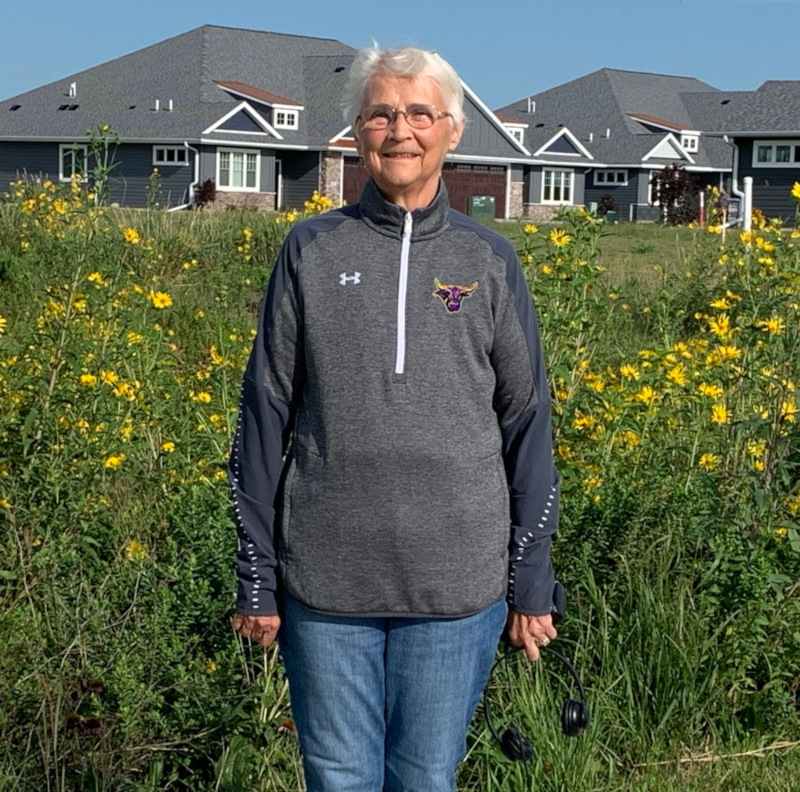 Jeanne Hume walks 2-3 miles every day while listening to the oldies on her Walkman. Her main walking route is along Parkway in Eagle Lake. Occasionally she walks in Mankato.
Even 10 years after her initial breast cancer diagnosis, Jeanne Hume's voice breaks when she talks about her double mastectomy. In June 2011, Jeanne went to the Mankato Clinic Breast Health and Imaging Center for her annual mammogram. She was asked to return for an ultrasound.
She had been through this before and wasn't concerned. This time, it was different.
She was told it looked like she had breast cancer. After a biopsy and another mammogram, a mastectomy was deemed the best course of action.
On June 29, 2011, Jeanne had a double mastectomy. She still cries when she remembers looking at herself in a full-length mirror for the first time. Jeanne told herself: "I can deal with that. I can do this!"
"You gotta have a positive attitude. If you get down, cancer's going to beat you faster than ever. Cancer is a nasty thing. If you're lucky you can beat it," she said.
Her advice to other women: Get your annual mammogram. "You definitely need your mammogram," Jeanne says.
Yet Jeanne's journey was only beginning. In March of 2013, Jeanne noticed what looked like a mole near her heart. Her oncologist recommended she see a dermatologist. The black spot wasn't a mole. A PET scan showed the cancer had returned in her breast bone and was touching her heart. Jeanne burst out bawling. She asked: "Now what do we do?"
Jeanne received the phone call when she and her husband were at Treasure Island Casino – an outing to take their minds off the cancer. During the ride home, Jeanne cried and her husband had to pull over so he could cry too.
From 2013 to 2017, Jeanne Hume of Eagle Lake battled cancer with 18 radiation treatments, four cycles of chemotherapy and two years of chemotherapy pills. Her husband, Doug Hume, was by her side for every treatment. At home, he took care of her and helped her have some fun and enjoy life and family along the way. The couple has two sons, a daughter and seven grandsons.