How to Manage COVID-19 Symptoms at Home
March 25, 2020
Many people who get COVID-19 will experience mild or moderate illness and can recover at home without a clinic visit or hospitalization says the Minnesota Department of Health. The virus does pose a a higher risk for severe illness for older adults and those with certain underlying health conditions.
If you think you need medical attention, call the Mankato Clinic COVID-19 Hotline to speak to a nurse at 507-389-8548. Symptoms include fever, shortness of breath or cough that have developed in the last 3 weeks. The Mankato Clinic has set up the North Mankato Clinic as a Respiratory Clinic. After calling the COVID-19 hotline, all patients who need medical care and are experiencing a fever or respiratory symptoms will be directed to the North Mankato Clinic.
Here are tips from the Centers for Disease Control on how to manage your symptoms at home.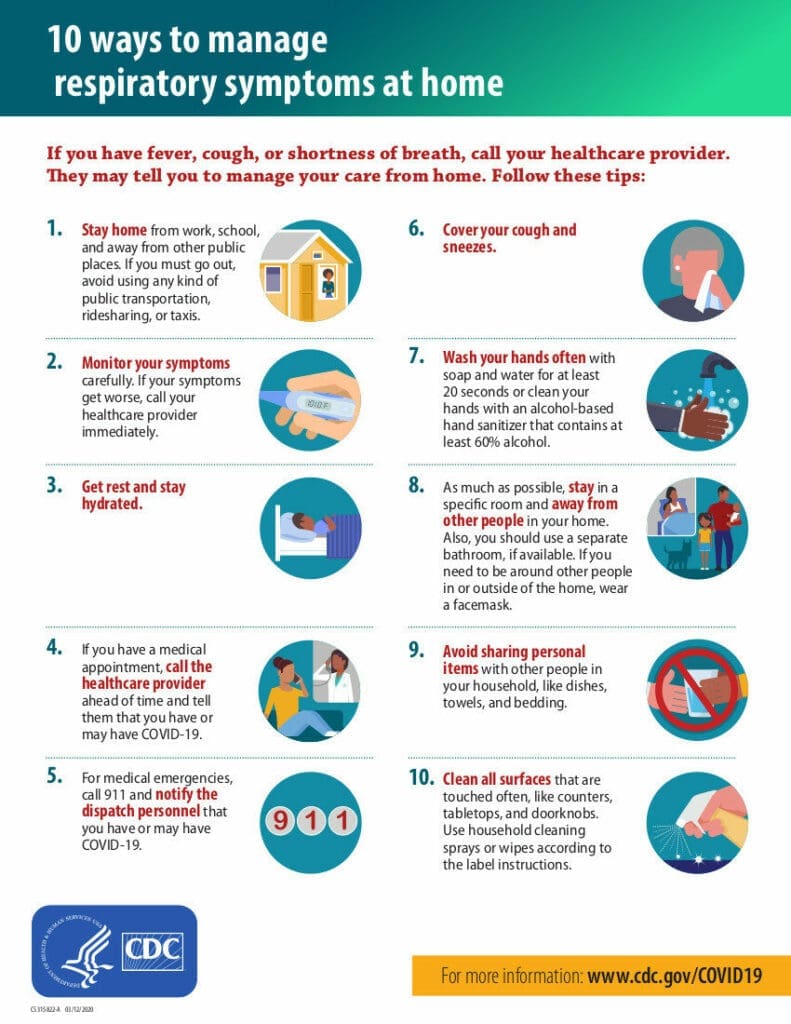 CDC recommends that you stay home for at least 7 days, and for 3 days with no fever and improvement of respiratory symptoms—whichever is longer. Your fever should be gone for 3 days without using fever-reducing medicine. In terms of prevention, people should continue to cover their cough, stay home when they are sick and wash their hands often with soap and water for at least 20 seconds.
To learn more, visit the Centers for Disease Control and Prevention.